Gorgeous, multi-cultural, adventurous, happening, and rejuvenating – there are so many words that can describe Singapore, yet unique is probably the most apt word. Well, every country is unique, what makes Singapore unique? Singapore is a melting pot of cultures. This country is made up of different migrant ethnicities that live together in peace and harmony. Singapore is also blessed with a lot natural beauty that cannot be found anywhere else. And of course, there's the fact that Singapore is the world's only island, country, and city. There are so many things this great city has to offer that you must vacation here at least once.
Read all Unique Things to Do in Singapore
1.Culinary Paradise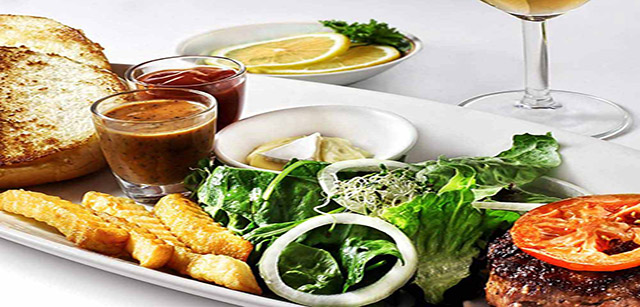 When you have so many different Asian cultures under one roof, you are bound to get a cuisine that is a fusion of all the cultures. The world is waking up to the amazing Singaporean cuisine, and famous chefs from around the world are putting their own spin on the cuisine. Be it the humble roti john, or the complex fish head curry, Singaporean cuisine is getting its well-deserved recognition.
While signature cuisines of many countries can be found in gourmet restaurants, Singapore's cuisine is mostly found on the streets. Streets is the best place to eat in Singapore. In fact, many tour organizers organize tours that take tourists to binge eat on the streets during the night time. This country is truly a culinary paradise, and true foodies must experience the authentic Singaporean cuisine.
2.Singapore Flyer
Who wouldn't want to see the whole of Singapore in one go? The Singapore Flyer lets you do exactly that. Similar to the London Eye, the Singapore Flyer is a giant Ferris wheel observation deck. There are total 28 air-conditioned observation decks that can fit up to 28 people. The flyer takes you to a height of more than 500 feet, and bestows on you some of the most stunning views you will ever see. In fact, you also catch a glimpse of the neighbouring country, Malaysia. The views from here are truly breathtaking. The Flyer opened in 2008, and has been extremely popular with tourists since then. This is one of the tallest observations Ferris wheels in the world, and a must-see for all tourists who want to explore Singapore's uniqueness.
3.Sentosa Island
Singapore has a whole island dedicated for fun and entertainment. The Sentosa Islands is one of the most popular places in the world, let alone Asia. This island resort is home to a massive beach, Universal Studios, Fort Siloso, Merlion, golf courses, and many world-class hotels. You can also catch a memorable cable car ride to the island and enjoy exciting views. The beach on the island is packed throughout the day, as tourists enjoy many wonderful attractions on the beach. The Merlion is the symbol of Singapore Tourism. It is almost 100 feet tall, and a great place to click photographs.
However, the most popular and unique place on the island is Universal Studios. This amusement park has many rides, which are based upon your favourite Universal Studios' movie. So, if you've wanted to be a part of your favourite movie, this is the perfect chance. There is breathtaking entertainment for kids and adults alike. So, if you want to enjoy Singapore, this is one of the places you must try.
---
---
4.Chinatown & Little India
Singapore is a city-country that is build by immigrant population. The country is a prime example of cultural harmony. In fact, Singapore celebrates its multiple cultures with pride. Tourists love exploring these different cultural avenues, as they feel like different countries but still uniquely Singaporean.
Chinatown is a place where most of the Chinese settlers of Singapore have lived. This gorgeous place is one of the best places for bargain shopping. Chinatown is also known for its unique Chinese architecture, and buddhist temples. It is popular with tourists and locals alike. Same is the case with Little India, this region is made up of Indian settlers, and is the best place to find Indian food. You can also witness some wonderful Indian temples that look like ancient temples.Bright lights, beautifuls colours, and a celebratory atmosphere, Little India is one of the places that make Singapore truly unique.
5.Flora & Fauna
Though Singapore may be a tiny island, there are lots of birds, animals, flowers and plants that you can see. For birds, head to the Jurong Bird Park, which is a free-flight bird aviary that is spread over 49 acres of land. It is home to more than 5000 birds belonging to more than 400 species. The park also has many endangered species, and also works as an educative conservatory.
If you want to see rare animals, you can see them at the Singapore Zoo. This 69-acre zoo has many open exhibits, and has built habitats that mimic the natural conditions of the region from where the animals come from. This place is also home to many endangered species, who are thriving under the care of the zoo. There are more than 315 species in the zoo.
---
---
If flowers, gardens, and plantations excite you, you must visit the Gardens by the Bay. This massive nature park covers an impressive area of more than 250 acres. There are many different regions within the park, where you can witness beautiful flora. This place is quite popular with millions of tourists visiting it each year. This is one of the most beautiful places in the world, and makes Singapore extremely unique.
Conclusion
The above mentioned are just some of the unique features of this great country. There are many more such places, attractions, and experiences that await you in Singapore. From amusements parks to natural avenues, Singapore is one of the most beautiful countries you will ever see. One of the most unique features of Singapore is the people. Warm, friendly, and hardworking, the average Singaporean will make you feel welcome with their hospitality. So, don't wait anymore. Book a holiday to Singapore, and find out why it is so unique.