Are you looking for some thrilling activities while on a vacation? This post is for you if you are looking for adventure and have plane tickets to Singapore. The top adventurous activities you must attempt in Singapore are listed below. There are several activities to try out, such as bungee jumping, safaris, skydiving, and so on and so forth.
A Sneak Peek on Some Must-Try Thrilling Outdoor Activities in Singapore
Outdoor places to chill in Singapore abound
To help you make an informed decision, below is a handful of must-try thrilling outdoor activities while you are in the beautiful city of Singapore. Let's take a close look,
Singapore Flyer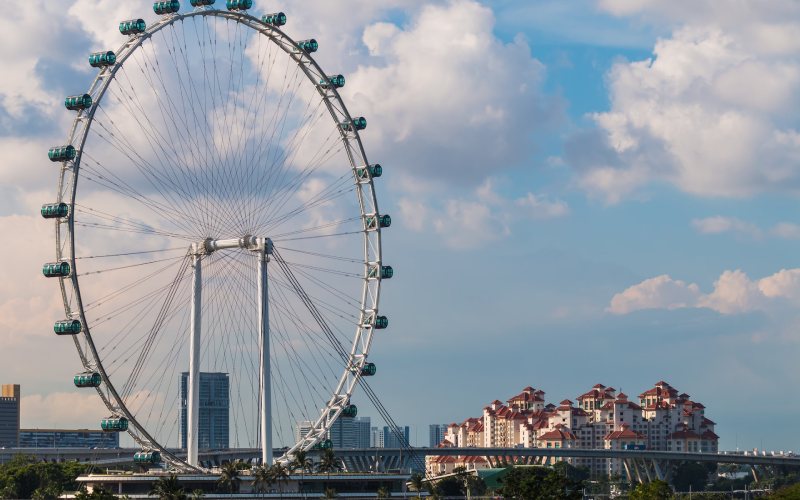 One of the greatest outdoor activities in Singapore for adults is the Singapore Flyer. You can enjoy a 360-degree view of the city from the biggest observation deck in Asia. You are raised above a height of about 165 meters by 28 completely air-conditioned capsules. You even get the opportunity to see portions of Malaysia from the highest point when the sky is clear. The Flyer provides a great array of unique experiences, such as in-capsule eating, in addition to the observation stuff.
Skyline Luge
Riders of all ages and skill levels may enjoy the exciting pleasure of the Skyline Luge. A 3-wheeled cart which uses gravity to power the ride draws millions of thrill seekers from all over the world. With its patented steering and braking technology, it is one of the entertaining outdoor activities in Singapore that provides the driver total control over both the speed and direction.
Wild Wild Wet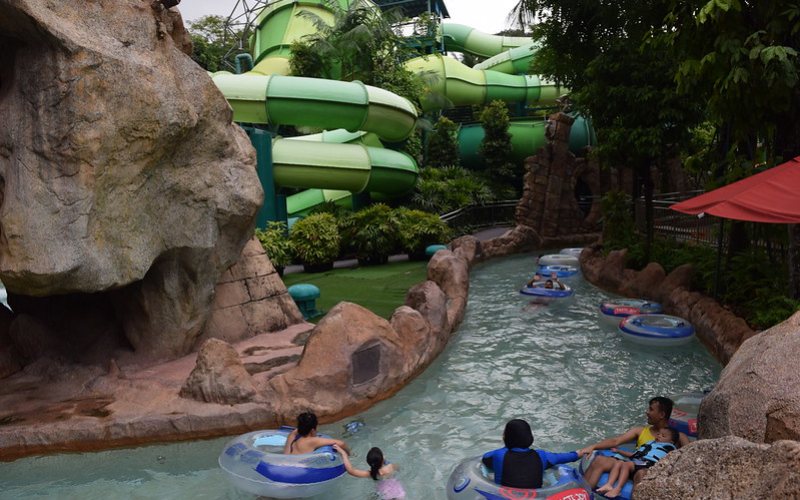 One of Singapore's biggest water parks, Wild Wild Wet offer a full day of exhilarating activities for the whole family. It is a fun-filled location where you can participate in various water sports and rides, and it is situated in Downtown East. It is appropriate for every age group since it offers everything from family-friendly water rides to exhilarating high-speed coasters. This location's must-see attractions include Kidz Zone, Free Fall/Torpedo, Kraken Racers, Royal Flush, and many more. So if you wish to enjoy outdoor sports in Singapore, this is the place to go.
Mega Adventure
One of the finest ways to delight yourself with family and friends is to have fun at Mega Adventure. At this stunning Mega Adventure Park situated in Singapore, you may ride the MegaZip and fly like an eagle or act like a contemporary Tarzan. In addition to the MegaZip, you may also participate in the MegaClimb, where you can use the 36 obstacles on the treetop ropes to test your balance. Another activity that excites guests is MegaJump, which has a parachute simulator. Thus, it is a whole experience package in Singapore.
Yachting
Another outdoor activity that gives you access to the best seagoing experiences for leisure is yachting in Singapore. By partnering with the top yachting facilities in Singapore, you may take advantage of the outstanding services while sailing around the sea. With your closed ones, it is a memorable activity for your trip. Yachting in Singapore should be your first choice if you want to enjoy sunsets, starlit meals, and participate in a number of water sports without any difficulty, whether you wish to rejoice your birthday or even surprise your better half with the ultimate anniversary present. What are you still holding out for? Access some of the lesser-known islands while sailing across the waterways.
Island Hopping
One of the outdoor pursuits in Singapore that allows you to take in the splendor of the Southern island is island hopping. Island hopping is an option if you do not want to participate in beach activities. You may enjoy the beautiful beaches of the Lazarus Island, see some live tortoises at Kusu Island, and learn about marine life protection at St. John's Island by going island hopping in the Southern Islands. To enjoy the natural splendor of these locations, you may even rent a bike and ride between the Lazarus Island & the St. John's Island. Thus, it does enhance the recollections of the time spent in Singapore.
Scuba Diving
Go directly to Pulau Hantu if you want to do scuba diving while on vacation in Singapore. Visitors from all over the world come here for the lovely scuba diving activities because of the area's serene scenery and unspoiled reefs. Being able to see marine life up close with your own eyes makes it one of the top outdoor activities in Singapore. If you have never done scuba diving before, you may hire a divemaster who can lead you through the experience and make it memorable. Before going scuba diving, the only thing you need to be sure of is that you have the Open Water Diver Certificate.
Giant Swing
Giant Swing in AJ Jackett Sentosa is a fantastic outdoor activity to do if you are seeking for something to do in Singapore. You and your friend will enjoy an amazing experience as you swing into the wind at a 120 kph speed on this trip. You will feel a surge of adrenaline unlike any other. You may take up some stunning sights of Siloso Beach while suspended 40 meters above the earth. This is an event that you will undoubtedly recall for several days.
Go Karting
You may also engage in karting activities to get your adrenaline pumping. Riding shifter karts or go-karts, which have four wheels, is a wonderful sensation. Singapore's karting circuits provide the ideal combination of difficult twists and turns, which adds to the sport's intrigue. The Karting Arena, KF1 Karting Circuit, Maximum Drift Karting Arena, and KF1 Arena are a few of Singapore's top karting venues. If you have always been curious in racing, you must participate in this activity while on vacation in Singapore. Along with racing, you may participate in corporate kart and dining events that include entertainment, live music, racing, and dining.
Conclusion:
Take on the challenge of doing some extreme sports & adventurous activities for that unforgettable trip. There is an unending variety of thrilling activities in Singapore that you must partake in, from skydiving to midnight safaris, indoor surfing up to indoor skydiving. What are you waiting for?