Singapore, a Southeast Asian Island country, may be small, but it has become a world leader in several crucial areas. Singapore has been a popular tourist destination due to many factors, including its robust economy, well-developed infrastructure, rich culture, and breathtaking sights. Some of Singapore's widespread renown can be attributed to the following.
Top Reasons that Make Singapore Extraordinary and Popular
1. Economic Success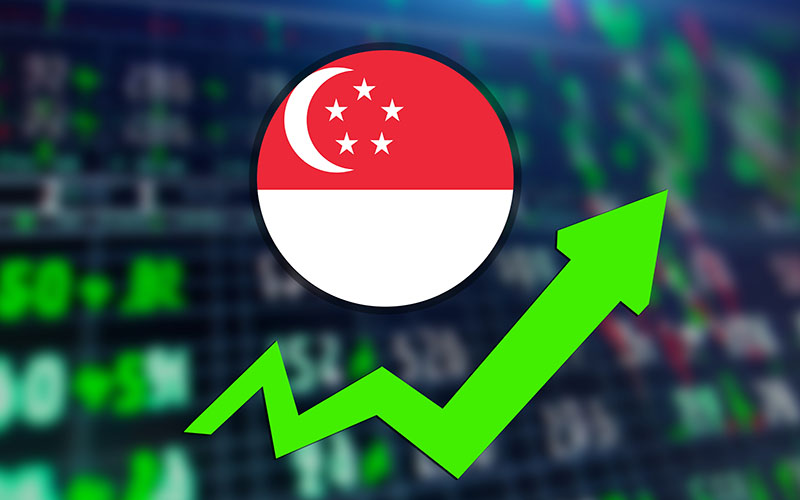 The remarkable financial success of Singapore is one of the prime and de facto reasons for the country's prominence on the international stage. During the past few decades, the government has gone from a minor trading outpost to a significant financial and business center. Because of its reputation for business friendliness, Singapore has attracted many global firms, entrepreneurs, and investors. This economic success is primarily attributed to the country's advantageous location, relatively stable government, highly educated people, and pro-business legislation.
2. Efficient Infrastructure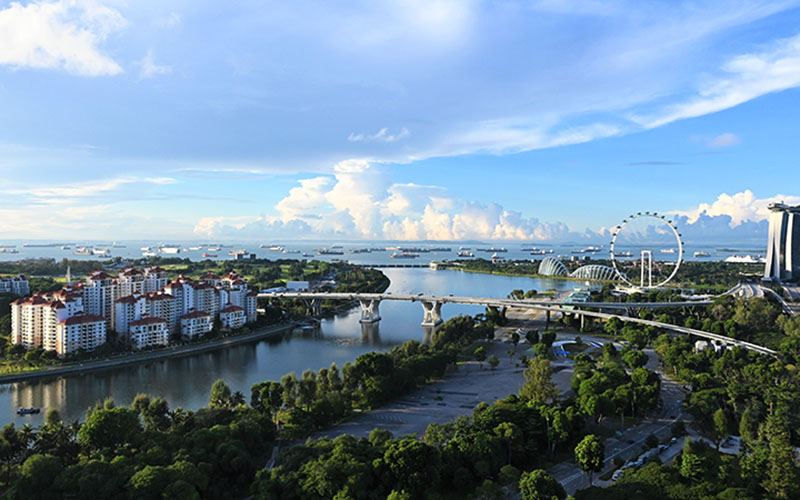 Singapore's infrastructure is world-famous for its efficiency and thoughtful design. Residents & tourists alike can easily navigate the island thanks to the city-state's first-rate public transit system, which includes an intricate web of roads, trains, and buses. Changi Airport in Singapore is widely regarded as one of the world's finest because of its convenient location, high standard of service, and wide range of first-rate facilities. Furthermore, Singapore's well-organized urban landscape results from the country's effective public housing system, which has supplied inhabitants with affordable and high-quality housing options.
3. Cultural Diversity
Singapore is home to people from all walks of life & various cultural backgrounds. The country's multicultural society proudly honors the synergistic combination of Chinese, Malay, Indian, and other cultural practices. The cuisine, celebrations, and customs of Singapore are all reflective of this diversity. The city is famous for its hawker centers, where delicious regional specialties can be found. Singaporean cuisine is a melting pot of cultures, with influences ranging from Chinese dim sum to Malay satay and Indian curries.
4. Cleanliness and Safety
Singapore is well-known for its immaculate cleanliness and high personal security. The government has instituted stringent restrictions and programs to protect and preserve the natural world. The city's improved aesthetics are just one result of the cleanliness campaign's impact on citizens' quality of life. Singapore city is one of the safest cities in the world, owning to its low crime rate and effective law enforcement organizations, which gives residents and visitors alike peace of mind.
5. Gardens and Attractions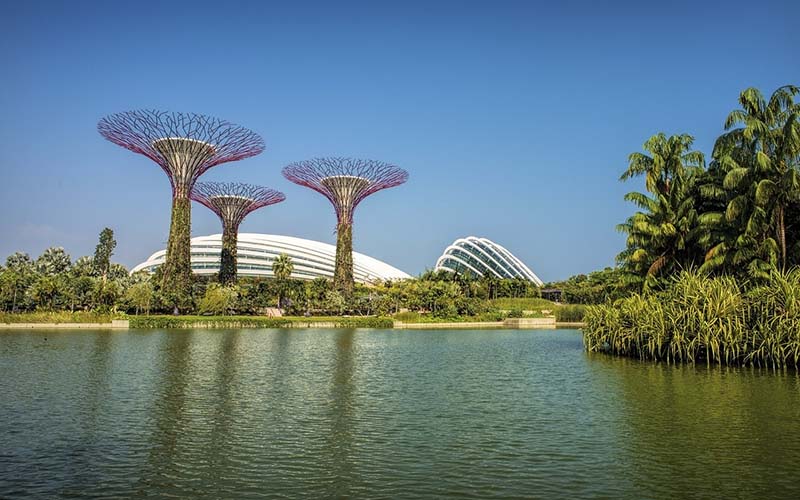 Despite its high population density, Singapore is renowned for its many parks and gardens. Gardens by the Bay, along with the Singapore Botanic Gardens, are only two examples of the city-state's dedication to its vision of becoming a garden city. These landmarks provide spectacular vistas, beautiful floral displays, and chances to reconnect with nature in the heart of a bustling city. The Merlion monument has become a symbol of Singapore, and the Marina Bay Sands, with its famous rooftop infinity pool, are other major draws for visitors. There are numerous attractions in Singapore that keep tourists engaged and elated.
Famous Places & Attractions in Singapore
Singapore is popular amongst tourists across the globe due to its range of innovative and modern attractions. Here are a few top places to visit in Singapore that make it one of the most loved destinations in the world.
Sentosa Island
It is one of Singapore's most visited tourist destinations thanks to its abundant high-end hotels, beautiful beaches, and exciting activities. Universal Studios Singapore, Adventure Cove Waterpark, the Southeast Asian Aquarium, and the famous Merlion Monument are just a few tourist attractions.
Singapore's Chinatown
Chinatown is a bustling district that proudly displays the country's deep Chinese cultural history. Travelers can go sightseeing among the traditional storefronts, sample authentic Chinese cuisine, and learn about the region's rich cultural history at sites like the Buddha Tooth Relic Temple and Museum.
Little India
Step into the vibrant Indian culture of Little India, where the streets are full of color and life. Beautiful Hindu temples, such as Sri Veeramakaliamman Temple, may be found in the region, along with authentic Indian restaurants that fill the air with the aroma of spices.
Orchard Road
Those looking for retail therapy will feel right at home on Singapore's Orchard Road. Upscale shopping centers, chic boutiques, and well-known labels line this busy thoroughfare. Orchard Road is the premier destination for high-end and on-trend clothing and accessories.
Haw Par Villa
This is a uniquely designed theme park with elaborately crafted statues and dioramas depicting scenes from Chinese mythology and folklore. There are many displays for guests to peruse, all illustrating events from myths and tales.
The Singapore Zoo and Night Safari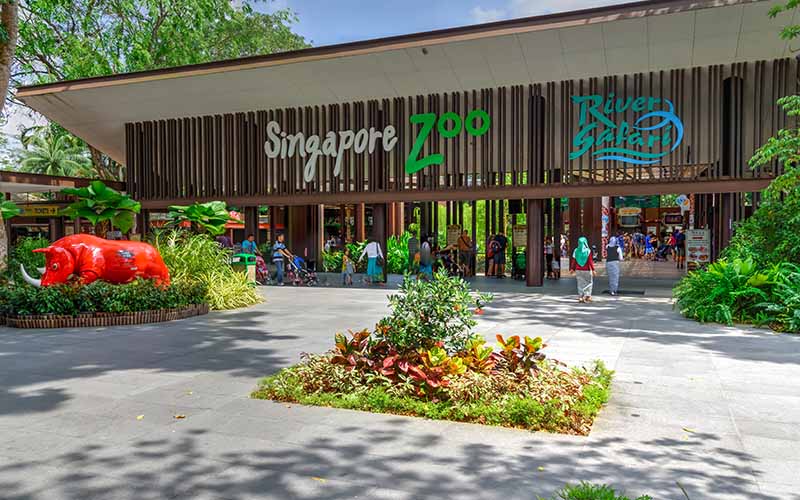 Singapore Zoo is a popular tourist destination due to its wide variety of animals and the high quality of its cages. Visitors can also go on the Night Safari, an open-air zoo that lets them see animals in their natural environments at night for a truly one-of-a-kind adventure.
Clarke Waterfront
It is a busy waterfront beside the river with a thriving bar and club scene. Clarke Quay is a popular place for both residents and visitors to Singapore because of the wide variety of dining options and nightlife venues it provides.
Marina Bay Sands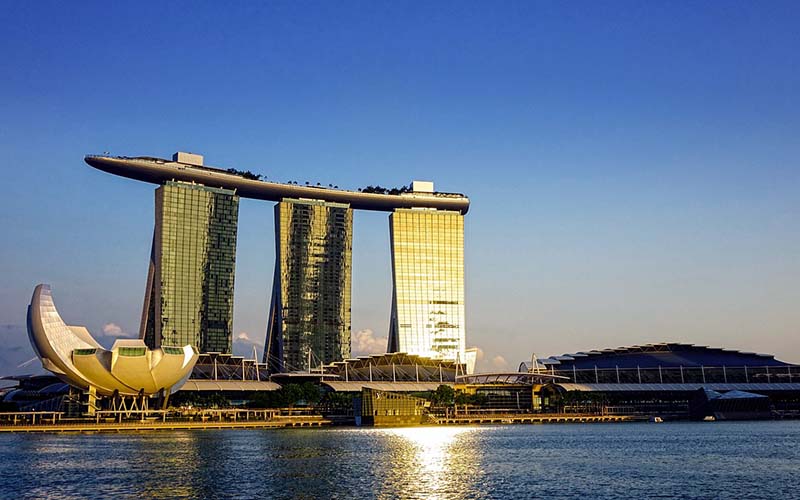 Marina Bay Sands is a famous resort that can be seen throughout Singapore. In addition to its opulent rooms, the hotel also features a spectacular rooftop infinity pool, gourmet restaurants, and panoramic city views from an observation deck.
Singapore River
Take a cruise down the Singapore River and see the city's famous sites differently. Riding along the river is a great way to see Singapore as it was before it became a metropolitan metropolis and economic hub.
Pulau Ubin
It is a small island off Singapore's northeastern shore that offers visitors a taste of rustic charm after a short boat journey. Pulau Ubin is a popular tourist destination due to its undisturbed landscape, perfect for outdoor activities like trekking, cycling, and discovering the island's historic kampong (village) homes.
FAQs
1) When is the perfect time to go to Singapore?
The weather in Singapore is mild and pleasant year-round. But if you want to enjoy mild temperatures and less precipitation, February through April are your best bet.
2) In Singapore, what kind of currency do people use?
The Singapore Dollar (SGD) is the official currency of Singapore. To get the most excellent rates when exchanging currency, it is recommended to do so at banks or official money changers.
3) In Singapore, what kinds of transportation services are available?
Public transportation in Singapore is well developed, with numerous options such as buses, trains (MRT), and taxis. Using an EZ-Link card, you can save time and money when taking the bus or subway.
4) Is there anything specific that tourists should know about the local customs and etiquette?
Singapore is home to people from the worldover. Therefore, the country's culture reflects that diversity. When visiting any sort of place of worship, it is polite to dress modestly, remove your shoes before entering the building, and refrain from using your index finger to make a point.
5) What are some of the best local cuisines in Singapore?
The cuisine of Singapore has gained international renown. Hainanese Chicken Rice, Laksa, Char Kway Teow, Chilli Crab, and Roti Prata are delicious meals you must sample when visiting Singapore. If you are looking for local, low-cost cuisine, a trip to a hawker center is a must.
6) Where should one go to see the best of what Singapore has to offer?
Gardens by the Bay, Universal Studios Singapore, Marina Bay Sands SkyPark, Sentosa Island, the Singapore Zoo, and the National Orchid Garden are some of Singapore's many well-liked tourist destinations. It is also suggested that you explore the city's many culturally varied neighborhoods, such as Chinatown and Little India.
Conclusion
Singapore's prosperity, efficiency, cultural diversity, cleanliness, safety, spectacular attractions, and emphasis on education and innovation have all contributed to the city-state's global renown. This island country has shown that being tiny does not prevent you from accomplishing great things. Singapore is a genuinely great global city because of its dedication to progress, which has attracted the attention and admiration of people worldwide.