The city-state of Singapore, frequently called the "Lion City" for its vivacious and bustling atmosphere, is located in Southeast Asia. It is a lovely island country in Southeast Asia that attracts many visitors because of its unique traditions, delicious food, and fascinating sights. One of the most crucial factors to consider while arranging a vacation to Singapore is the optimum time to go. In this blog, we will examine Singapore's four distinct seasons to help you pick the ideal time to visit.
Overview of Singapore Weather
Heavy temperatures and heavy humidity are constant features of Singapore's tropical environment. The Northeast Monsoon and the Southwest Monsoon are the country's two most prominent monsoon seasons. Generally speaking, the Southwest Monsoon Season lasts from June to September, while the Northeast Monsoon Season lasts from December to March.
The proximity of Singapore to the equator also means that it has only four seasons like many other countries. Conversely, Singapore has a hot and humid climate, with temperatures averaging between 23 and 33 degrees Celsius (73- and 91 degrees Fahrenheit) throughout the year. So, you can plan a perfect 5-day trip to Singapore.
When to Go to Singapore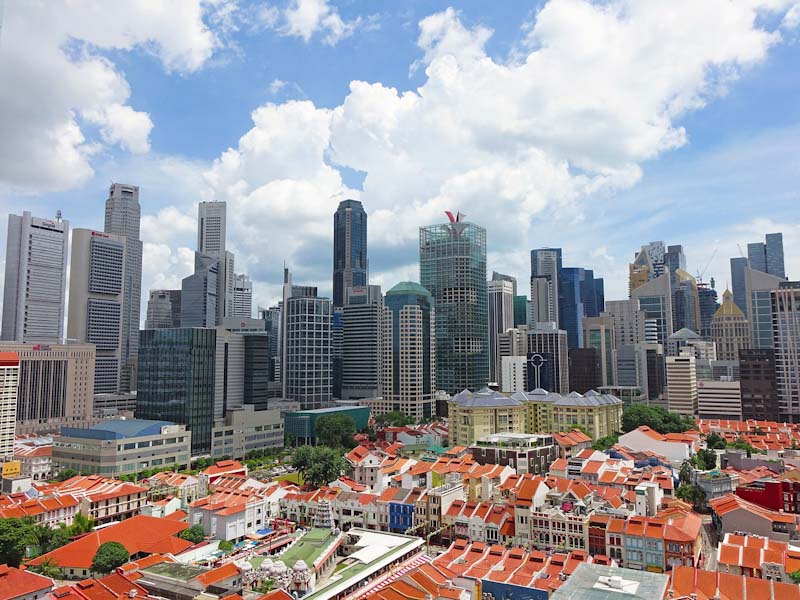 The months of February through April offer the finest weather for a trip to Singapore, with low humidity and comfortable temperatures. This time of year is known as the "inter-monsoon season," and it is marked by brief periods of rain.
The months of February through April are also great times to visit Singapore because of all the exciting celebrations and activities that take place then. The Chinese New Year, one of the significant Singapore festivals, that happens end of January or the beginning of February. During this holiday, Singapore celebrates its Chinese heritage with parades, dragon dances, and authentic Chinese cuisine.
During this time, Singapore also hosts the Singapore International Jazz Festival, another major event in the city's calendar. In March, this festival welcomes jazz fans from all over the world. Both established and emerging jazz performers will be performing at the festival.
The Singapore Arts Festival is another event that cultural vultures should attend. Performances by both domestic and international artists, as well as exhibitions and workshops, highlight the April festival.
Staying Dry During the Wet Season of Singapore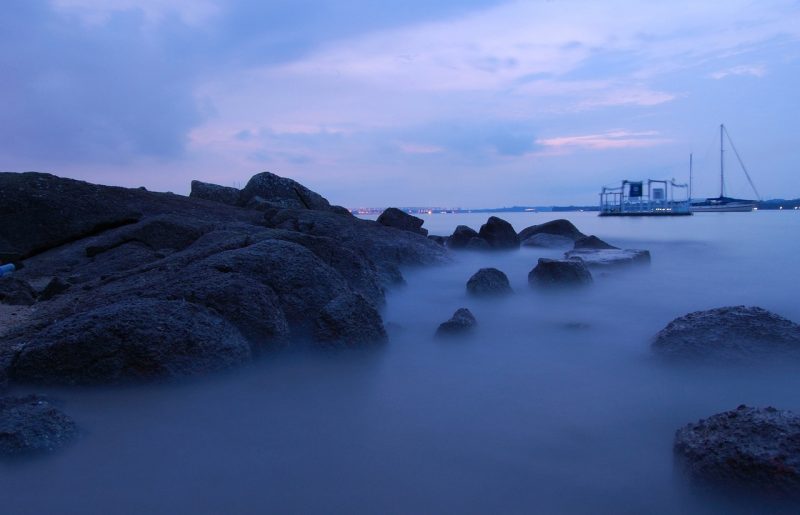 If you want to visit Singapore and avoid the rainy season, February through April are your best chance. The Northeast Monsoon season (December–March) brings persistent rain and high winds to the country, making it unpleasant to travel around the city.
Another period of year when the country has a lot of rain and thunderstorms is during the Southwest Monsoon season (June–September). Even if the rain does not persist too long, the heavy humidity might make it unpleasant to go about town.
Rainfall occurs in Singapore every year, but it rarely lasts for more than a few days at a time. In reality, seeing a 10- or 15-minute rainstorm followed by a sunny sky is rather usual.
Peak Season in Singapore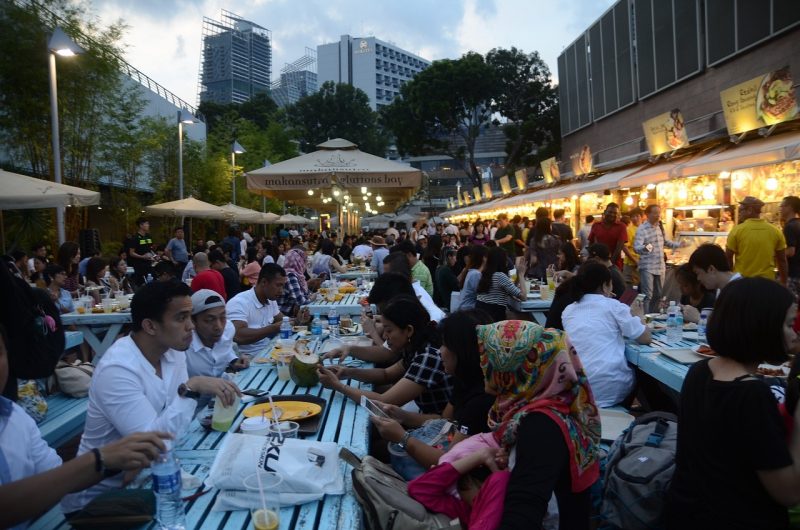 During the months of June through August, Singapore experiences its peak tourist season, so expect more people and higher prices. This is because of the large influx of tourists to Singapore during this time of year, brought on by the combination of favorable weather and school break schedules.
Christmas and New Year's Eve celebrations draw many tourists to Singapore in November and December. At this time of year, the city is filled with events and activities, and the streets are illuminated with lights and holiday decorations.
Planning for lodging and transportation is essential if you want to visit Singapore during the busy tourist season. The wait times and lines at popular tourist destinations will likely be lengthier.
FAQs
When would you recommend visiting Singapore?
The months of February through April, as well as the months of July and September, are ideal for a trip to Singapore. Humidity levels are lower than average, and the weather is dry and pleasant during these months.
Is a visa required for entry into Singapore?
The need for a visa is country-specific. The USA, Canada, and the United Kingdom are among the nations that do not require a visa for stays of up to ninety days. For information on Singapore visa requirements, contact the Singapore Embassy or Consulate in your country.
Is it safe to travel to Singapore?
Singapore indeed has a good reputation for visitor safety. The country boasts a low crime rate and a well-established police force. Of course, common sense dictates that you lock up your valuables and stay alert to your surroundings no matter where you go.
What are the languages spoken in Singapore?
The language of Singapore is English. Other languages spoken in Singapore include Malay, Mandarin Chinese, and Tamil. The official and business languages of the government and the corporate world are English.
In Singapore, what kind of currency do people use?
The Singapore dollar (SGD) is the official currency of Singapore. While credit cards are widely accepted in stores, restaurants, and hotels, having some cash on hand helps make smaller purchases or deal with market or street vendors.
Conclusion:
Singapore is a dynamic and fascinating travel destination. There is enjoyment & experience for everyone in the family to appreciate, from the city's modern architecture to its storied past. Singapore will leave an effect on you whether you are interested in cuisine, retail therapy, or the great outdoors.