Singapore is a dynamic and bustling Southeast Asian city-state. Singapore is a famous tourist destination for visitors from all over the world, thanks to its clean streets, efficient transit, and cosmopolitan population. If you are coming for business or pleasure, there are a few things you should bear in mind when arranging your trip.
Firstly, you must have a valid passport and visa. Singapore has severe immigration restrictions, and those without legal documentation may be denied admission. If you intend to stay in Singapore for more than ninety days, you should apply for a long-term visa before arriving.
Another factor to consider is the weather. Singapore lies near the equator. Thus the weather is hot and humid all year. Pack lightweight, breathable clothing as well as sunscreen. It is also a good idea to bring an umbrella or rain jacket with you, as Singapore is infamous for its unexpected downpours.
Singapore has a variety of transportation choices for moving around the city. The most popular mode of transportation is the Mass Rapid Transit (MRT) system, which is clean, efficient, and simple to use. Taxis and ride-hailing services such as Grab and Gojek are also standard; however, they can be more expensive than the MRT. There are several pedestrian-friendly zones and bike-sharing programs accessible for people who prefer to walk or ride.
Singapore is also an excellent area to walk about because of its many parks and green spaces. Gardens by the Bay, for example, is a must-see destination because of its magnificent variety of plants, flowers, and trees from all over the world. The Marina Bay region, which includes the famed Marina Bay Sands hotel and the Merlion monument, is another popular destination.
When it comes to cuisine, Singapore is a foodie's delight. The city is well-known for its delectable street cuisine, which is available at hawker centers and food courts across the city. Chicken rice, laksa, and char kway teow are all must-order delicacies. There is also a plethora of excellent dining alternatives in the city, including Michelin-starred restaurants, gourmet cafes, and international franchise restaurants.
Another popular activity in Singapore is shopping. There are various shopping malls and markets in the city, including the well-known Orchard Road, which is lined with luxury shops, department stores, and local boutiques. The Marina Bay Sands Shoppes and Clarke Quay Central are two other must-see retail spots.
Singapore is a bustling and diversified city with attractions for tourists of all ages and interests. Singapore has something for everyone, from world-class museums and theme parks to beautiful gardens and delectable street cuisine. In this post, we will look at some of Singapore's key attractions and offer advice on where to stay and what to visit.
The Marina Bay Sands is considered to be one of Singapore's most renowned tourist attractions. This prominent building houses a casino, a luxury shopping complex, and a rooftop infinity pool with panoramic city views. Visitors can also walk along the Marina Bay Sands Skypark, which provides a panoramic view of the city.
The Universal Studios theme park is another must-see sight in Singapore. This popular theme park provides thrilling rides and attractions based on iconic films and television series such as Harry Potter, Jurassic Park, and Sesame Street. Throughout the day, visitors can also enjoy live concerts and parades.
The National Museum of Singapore is a must-see for everyone interested in history and culture. This museum contains interactive displays that showcase the country's unique cultural diversity and rich history. Visitors can also enjoy a tour of the ancient palace and learn about Sir Stamford Raffles, Singapore's founding father.
Gardens by the Bay is a must-see site for nature enthusiasts. The Flower Dome and the Cloud Forest, two of the park's primary conservatories, present a wide variety of plants and flowers from around the world. Visitors can also walk through Supertree Grove, which is made up of towering steel towers covered in lush greenery.
Singapore boasts a diverse choice of hotel alternatives to suit all budgets. The Marina Bay Sands and the Raffles Hotel are popular choices for premium travelers. Both hotels provide exquisite amenities as well as spectacular city views. There are various modest hotels and hostels across the city for budget travelers, such as the Capsule Pod Hostel and the Ibis Singapore on Bencoolen.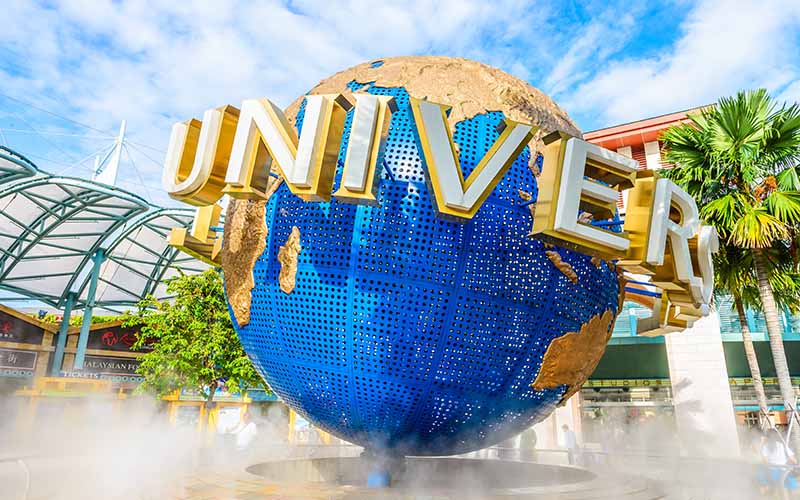 Here are some interesting Singapore facts you might not know:
Singapore is the world's only island city-state. This means that it is a sovereign city-state comprised of one main island and several minor islands. It is also Southeast Asia's smallest country.
Singapore is one of the world's most densely inhabited countries. It has a population density of approximately 7,800 people per square kilometer and a population of over 5 million people.
Singapore is well-known for its cleanliness and environmental initiatives. The country has a strict littering regulation that penalizes people who litter excessively. The country also has a "Green Plan 2012," which aims to green the country by developing green space and encouraging environmental sustainability.
Singapore is a cultural melting pot. Singapore is a unique blend of distinct traditions and practices, with a mix of Chinese, Malay, and Indian cultures. This diversity is reflected in the food, festivals, and architecture of the country.
Singapore is a technological and innovation powerhouse. Some of the world's premier technology businesses and research institutes, such as Nanyang Technological University and the Institute of Materials Research and Engineering, are based in Singapore. Singapore is also a pioneer in smart city development, having deployed a number of cutting-edge technological solutions to better the lives of its residents.
• Singapore has a fascinating history and culture. The country has a lengthy and fascinating history that has roots back to the 14h century when it served as a trading port for Chinese and Malays. The country has also been subject to British and Japanese rule, which has left an indelible mark on its culture and architecture.
Singapore is home to some of the most well-known tourist sites in the world. The world-famous Marina Bay Sands, the Merlion, and the Universal Studios theme park are all located in the city-state. It also features a variety of historical sites, including the UNESCO World Heritage Site Fort Canning Park.
Conclusion
To summarize, Singapore is a fantastic location for all types of travelers, with plenty to see and do. Make sure you have a valid passport and visa, prepare appropriately for the hot and humid weather, and become acquainted with the efficient transportation alternatives available. Explore the city on foot, enjoy fantastic street food, and take advantage of the excellent shopping options. Your trip to Singapore will be unforgettable if you plan ahead of time.