Singapore has all the offerings to satisfy your thirst for a rich cultural heritage. And the spectacular museums spread across the city gives you an unforgettable visual feat along with a sneak peek into the rich history of Singapore. The museums in Singapore boast of respectful values of the national history. Each museum in Singapore carries its own values and charisma which definitely deserves your attention when you visit this beautiful city-state. The museums are much than just a school excursions or historic artifacts, there are several museums in Singapore which cater to different types of taste. We have handpicked some of the best museums which you should visit when you visit Singapore.
1. National Museum of Singapore
The National Museum of Singapore features several exhibits, an education and resource center, and a lecture theater. This museum is exclusively dedicated to the rich history and culture of Singapore. This neoclassical building plays host to a several local festivals and events all through the year, which includes film screenings and art installations.
2. National Gallery Singapore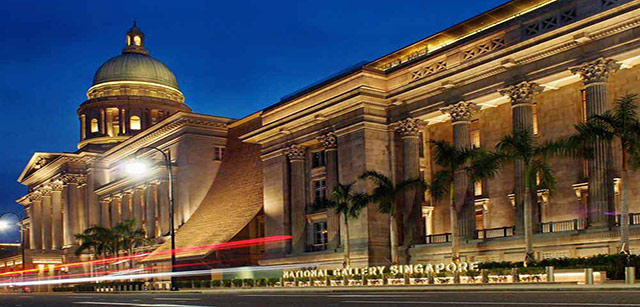 This iconic landmark of Singapore is solely dedicated to Singapore and Southeast Asian art. There are two major landmarks that are housed in the NGS, the former Supreme Court and the City Hall that features over 8,000+ artworks placed across 10 galleries, including the UOB Southeast Asia Gallery and the DBS Singapore Gallery.
3. Singapore Art Museum
Situated in a 19th century restored mission school, the Singapore Art Museum (SAM) was established in the year 1996 and is also the first art museum of Singapore. Explore the extensive collections of contemporary Southeast Asian artworks in the world that highlight the art practices followed in the region. There are guided tours conducted between Monday to Friday daily at 11 am to 2 pm. On Fridays, there is an additional slot at 7 pm on every Friday.
4. Asian Civilizations Museum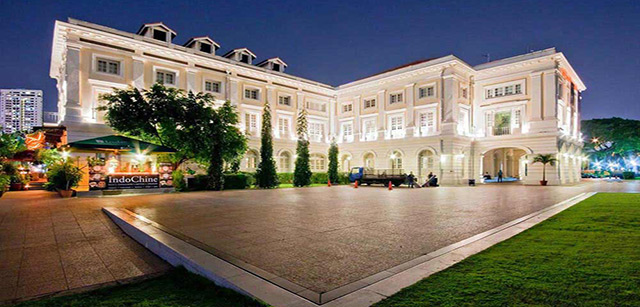 You will be in awe browsing through the 15,000 square meters of unique and rare collection of artifacts from China, South Asia and West Asia, and Southeast Asia. This museum houses plenty of permanent galleries that are split into four geographic zones (China, Indian subcontinent, Southeast Asia, and the Islamic World). This museum plays host to special exhibitions which are held regularly. There are two new wings which have been added in the last quarter of the year 2015.
5. Peranakan Museum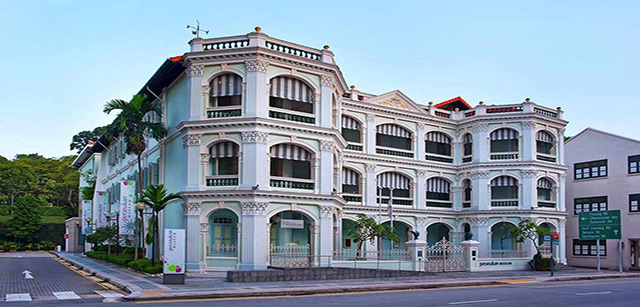 One of the museums exclusively dedicated to the Peranakan culture in Singapore, the Peranakan museums is often referred as the sister museum to the Asian Civilizations Museum. It features interactive exhibits and enticing artifacts which are spread across its ten permanent galleries. This place also gives insight about Singapore's most prominent Peranakans and interesting facts about the Peranakan cuisine, the grand 12-day Peranakan wedding customs and traditions, and plenty more.
6. ArtScience Museum
This gorgeous museum at Marina Bay Sands is the perfect blend of art and science. There are regular high-profile and notable changes to their rich collection. Some popular past ones include Da Vinci: Shaping the Future and The Deep and other original masterpieces by the legendary artist. This museum also features a rich collection of 40 weird sea creatures that have been displayed for the first time in this region.
7. Red Dot Museum
For the history buffs, this is paradise. One of the top museums in Singapore which should be on top of your list. This museum features more than 1,000 items and products which are recognized for impeccable design and fashion and imported from over 50 countries. You can also buy souvenirs and gifts for your loved ones back home from the Design Museum Shop in this Museum.
8. MINT Museum of Toys
You will be surprised by the fabulous collection of old-school toys. No matter what your age is, you are sure to be delighted and impressed by their collection. Catch up with your favorite characters from a bygone era such as Popeye, Tintin, and Catch Astro Boy. Now you can get your moment of imagination and get nostalgic with toys of the previous era.
9. Singapore Philatelic Museum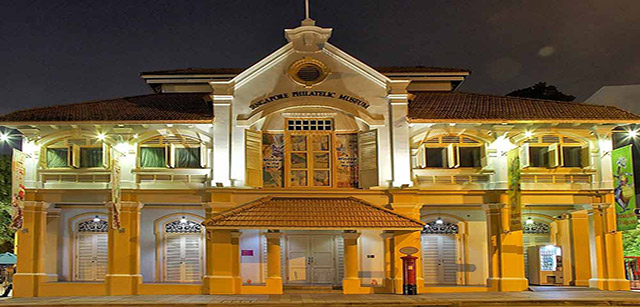 You would be delighted with the wonderful collection of stamps and get deeper insight of the vibrant postal history of Singapore. A true delight if you have something for stamps. There are fun exhibitions which are held frequently in this museum. Some popular ones include More Than Monkeys and get enchanted by the wonderful collection of postcards, greeting cards, and letters.
10. Parkview Museum Singapore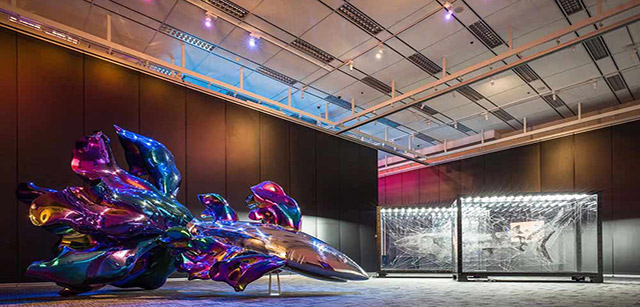 Housed in the Parkview Square, this contemporary art museum will surely catch the attention of the visitors and guests with its ritzy Art Deco premises. The private gallery touches on sensitive topics such as shark protection and ocean conversation. There is an exhibition named On Sharks & Humanity that displays 33 engaging works from 29 brilliant artists. These works may be in the form of installations, photography, videography, or paintings. With plans for an interactive activity for the visitors and guests in the near future, you are sure to have a good time when you visit this spectacular museum.
11. The Changi Museum
This war museum is dedicated for people who would like to get a deeper insight into Singapore's history during the World War II period. There is significant documentation of events during the Japanese occupation during the period. You will also find memorial for the heroes who gave up their lives fighting and ones who suffered during the dark years of Singapore.
12. Lee Kong Chian Natural History Museum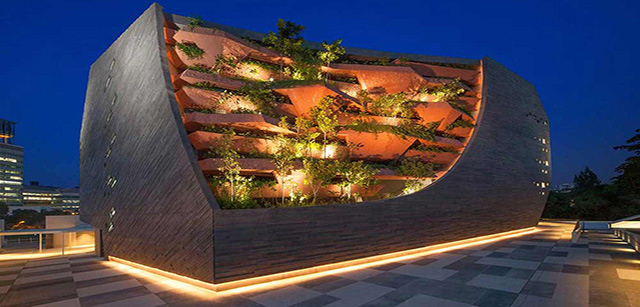 You would get a feeling of being in Jurassic Park or a jungle where you are often welcomed by a ferocious roar of a dinosaur. There is an awesome collection of animals mostly from Southeast Asia, where there is a section from the old Raffles museum and library. You would be surprised at the diversity of animals who once adorned this beautiful city-state. The star highlight of this museum is the Three Sauropod dinosaur fossils. Apart from that, you can also explore the insect, mollusk, and mammal collections. You can also stroll through the garden which features native plants.