Singapore is a city-state known for its modern skyline, bustling streets and multicultural population. But beyond its towering skyscrapers and bustling shopping districts lies a rich tapestry of culture and cuisine waiting to be discovered. From mouth-watering street food to traditional Peranakan dishes, Singapore's culinary scene is a melting pot of flavours and influences. And with a diverse population of Chinese, Malay and Indian heritage, the city-state also boasts a unique blend of cultural customs and traditions. This article will take a deeper dive into the culture and cuisine of Singapore, highlighting some of the city-state's hidden gems and providing tips on how to make the most of your culinary and cultural experiences during your next visit, including tips on how to find the best deals on flights to Maldives.
Culture in Singapore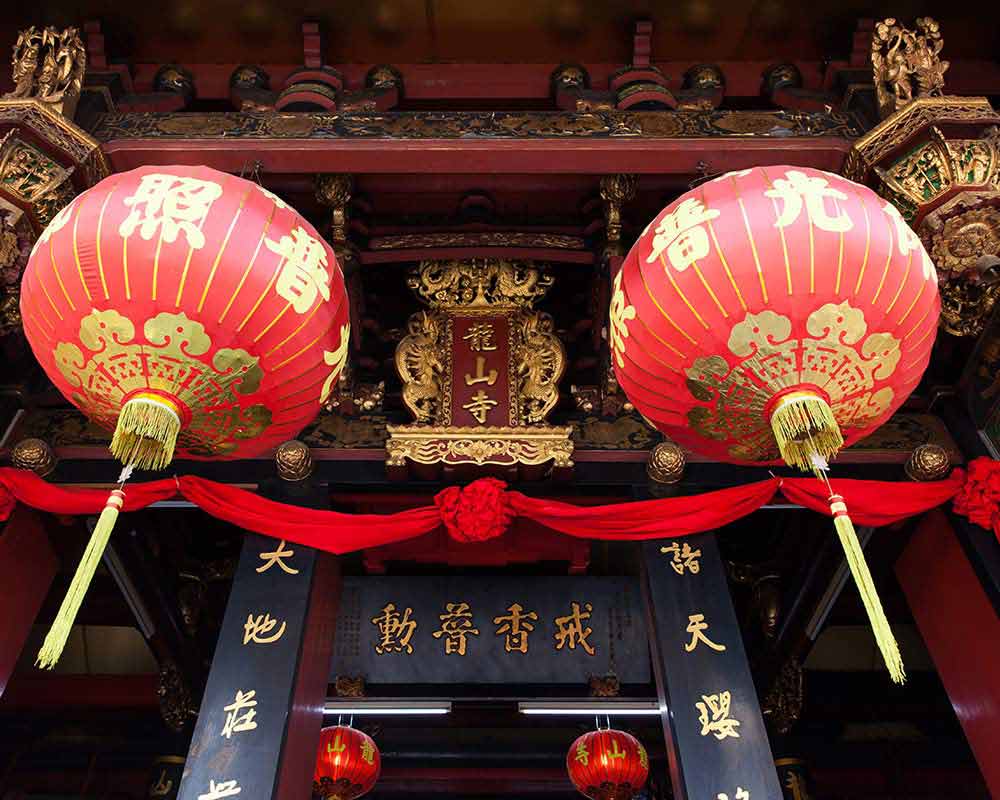 Culture in Singapore is a blend of Asian, European, and Indian influences. The city-state has four official languages: English, Mandarin, Malay, and Tamil, which reflect the diverse backgrounds of its inhabitants. Visitors can experience the cultural diversity of Singapore by visiting the many temples, mosques, and churches scattered throughout the city-state. The Sri Mariamman Temple, the oldest Hindu temple in Singapore, is a must-see for those interested in learning more about Indian culture. The Chinese Heritage Center, located in the heart of Chinatown, is also a great place to learn more about Chinese culture in Singapore.
Cuisine in Singapore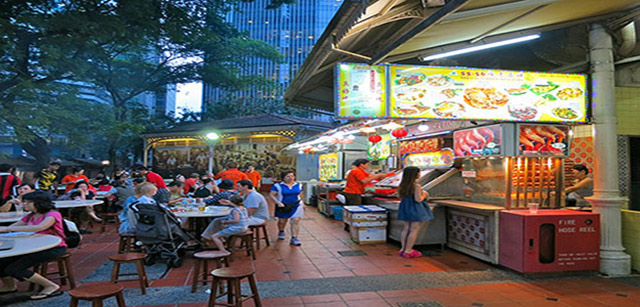 Cuisine in Singapore is also a reflection of the diverse cultures that make up the city-state. Singapore is famous for its street food, which can be found at hawker centres and food courts throughout the city. Some popular Singapore local dishes include Hainanese chicken rice, Laksa, and Nasi Lemak. Visitors can also find a wide variety of international cuisine, including Chinese, Indian, Malay, and Western food.
One of the most unique and delicious aspects of Singaporean cuisine is the hawker culture. Hawker centres are open-air food courts that offer a wide variety of local and international food. These centres are great places to sample different types of food and get a taste of the local culture. Some popular hawker centres include the Maxwell Food Centre, the Lau Pa Sat Festival Market, and the Tiong Bahru Market.
For those interested in a more upscale dining experience, Singapore offers a wide range of fine-dining options. Some popular fine-dining restaurants in Singapore include Iggy's, Les Amis, and Joel Robuchon Restaurant. These restaurants offer a variety of cuisines, including French, Italian, and Japanese.
In addition to its culture and cuisine, Singapore is also known for its shopping and nightlife. Orchard Road, located in the heart of the city, is one of the most popular shopping areas in Singapore. Visitors can find a wide variety of shops, including luxury brands, local boutiques, and street markets. For nightlife, Clarke Quay and Boat Quay are popular areas for dining and entertainment.
While in Singapore, it's also worth considering a day trip to the Maldives, a tropical paradise famous for its crystal clear waters and white sandy beaches. To get there, you can easily find flights to Maldives from Singapore's Changi Airport, which offers a variety of options for travellers.
Best Hidden Gems in Singapore
Singapore is a city-state that is known for its bustling metropolis, cutting-edge technology, and diverse culture. However, beyond the glittering skyline and bustling streets lies a world of hidden gems that are waiting to be explored. From traditional hawker centres to off-the-beaten-path temples, there are plenty of unique and fascinating experiences to be had in Singapore. Whether you're a food lover, history buff, or culture vulture, there's something for everyone to discover in this tropical paradise. Some of the best-hidden gems in Singapore include:
Tiong Bahru Market: This charming hawker centre is a must-visit for foodies. The market is home to a variety of street food vendors, selling everything from traditional Singaporean dishes to international cuisine.

The Intan: This beautiful museum is housed in a restored Peranakan shophouse and offers a glimpse into the history and culture of Singapore's Peranakan community.

The Chapel of the Holy Family: This stunning Catholic church is a hidden gem that is often overlooked by tourists. The church is located in the heart of Singapore's Little India neighbourhood and is a beautiful example of gothic architecture.

Thian Hock Keng Temple: This temple is one of Singapore's oldest Chinese temples and is a great place to learn about the city-state's Chinese heritage. The temple is beautifully decorated and is a must-visit for anyone interested in Chinese culture.

Pulau Ubin: This small island is located off the coast of Singapore and is a great place to escape the hustle and bustle of the city. The island is home to a variety of wildlife and offers a great opportunity for hiking and exploring.
These hidden gems in Singapore offer a glimpse into the city-state's rich culture and history and are a must-visit for any traveller looking to explore beyond the usual tourist spots.
Conclusion
In conclusion, Singapore is a destination that offers something for everyone. Its culture and cuisine are unique and diverse and offer visitors a glimpse into the rich heritage of the city-state. Whether you're interested in trying local street food, fine dining, or exploring the city's temples and museums, Singapore is a destination that should not be missed. And if you're looking for a beach getaway, don't forget to book your flight to Maldives, a tropical paradise just a short hop away from Singapore.
Author Bio:
Hi, my name is Patricia, and I work as a travel agent with Click2bookus. I enjoy travelling to new destinations and exploring them. To share my experiences I always wanted to write travel blogs with a view to helping fellow travellers. But as I don't have any experience in writing I took the help of my senior and he assisted me in writing my first blog. Since then I have been regularly sharing my experiences with others through blog writing.