With so much to explore and do, we think you will find this 3-day Singapore itinerary to be ideal for making the most of your next visit to Singapore. "Little Red Dot" is a common nickname for Singapore. Despite its modest beginnings as a fishing village, this nation has grown to become one of the world's wealthiest.
The city may be small, but it is packed with high-end stores, towering buildings, and stunning landscaping. It is well-kept and well-organized, and we loved how it seemed like both a thriving metropolis and a relaxing island getaway.
Places to Visit in Singapore in 3 Days
Day 1 in Singapore: Marina Bay and The Quays
On your first day in Singapore, you should prioritize seeing the sights. Marina Bay Sands, home to some of the best city vistas in the world, is just one of many attractions in Singapore, along with the Gardens by the Bay and a cloud forest. Below is a clickable map that will show you just how far you will be travelling. To top it all off, the context of the whole incident.
At dawn, you will find yourself in Marina Bay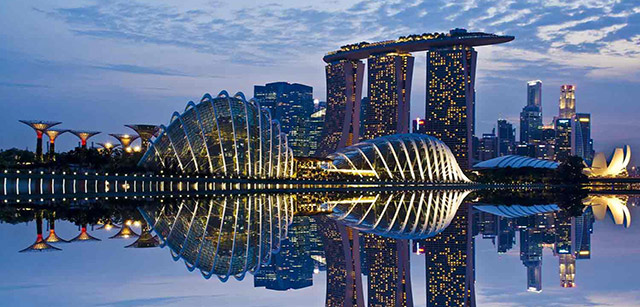 The Marina Bay area is a great site to kick off your three days in Singapore. This incredible artificial tropical forest is home to thousands of plants and uncommon species. Within the city proper, the world-famous Gardens by the Bay cover an area of 101 hectares and are an essential part of the "City in a Garden" concept where miracles blossom.
Photos of the stunning Supertree Structures in Gardens by the Bay are a must-do for any tourist to Singapore. Visit the interior Cooled Conservatory domes and take a walk along the skyway, which is 22 meters high and provides breathtaking views of the Garden below. Our minds were astonished by the level of artistic detail in this entire area.
SkyPark in Marina Bay Sands in the Afternoon
There are few hotels as well-known as Singapore's Marina Bay Sands. Up on the 57th floor, you will find a stunning infinity pool. Seeing the cityscape of Singapore from above is the best way to appreciate its splendour.
This is the perfect spot to see the sun go down. Spectra, a light and music display, is performed nightly at Marina Bay Sands and is worth seeing if you are in the area. This is just in front of the building, does not cost anything, and lasts no more than 15 minutes. You should not miss it if you happen to be in the neighbourhood on Fridays and Saturdays at 20:00, 21:00, or 22:00.
This is where most of Singapore goes out at night. Clarke Quay, directly across Fort Canning Park, is home to a wide variety of great eateries serving both Asian and Western fare. If you like to party and enjoy the nightlife, you have come to the correct place. In this area, you can dance the night away at one of the many nightclubs.
Day 2 in Singapore: Having Fun at the Beach and Sentosa Island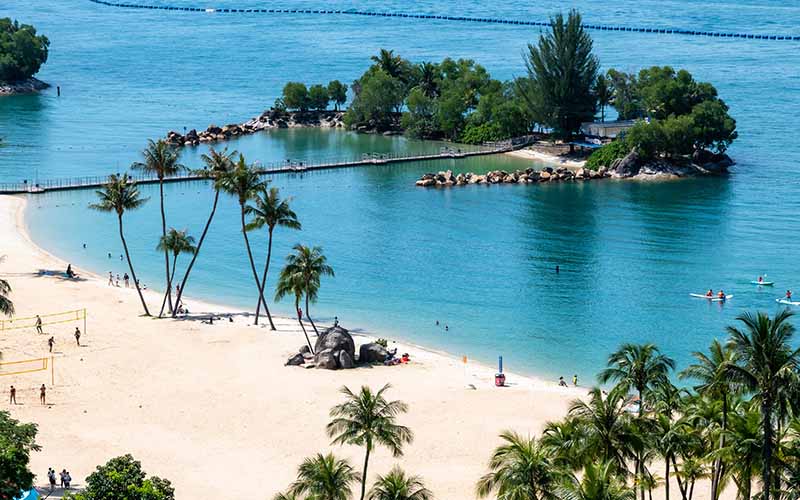 On our second day in Singapore, we will take a trip to the exciting and entertaining Sentosa Island. Spend an entire day at Universal Studios if you are feeling daring (or if you just have an extra day). Morning ride on the cable car to Sentosa Island from Mount Faber Park. Sentosa Island's entrances are easily accessible. Either drive in or take the cable car from Mount Faber Station or Harbourfront Station.
This one-of-a-kind gondola lift provides breathtaking aerial views over Mount Faber Park and Singapore. If you want Instagram-worthy scenery, this 5-kilometre hike is the way to go. If you are looking to see the entire ride, the cable car down from Mount Faber is your best bet. It is a better monetary investment overall.
In the afternoon, you can go sunbathing on Palawan or Siloso Beach
Soak up some rays and achieve that desirable sun-kissed look while in Sentosa. Every member of the family will enjoy themselves here. You may either get your blood pumping with a variety of water activities or unwind with some much-needed R&R at a beach club. On Sentosa Island, you may enjoy a wide variety of activities. Each of the three focuses on a certain clientele. There is Fort Siloso nearby where you can enjoy trekking and dive into history.
Siloso boasts the largest number of visitors and the largest variety of water activities. Because of its relative tranquillity, Palawan is ideal for sunbathers. Last but not least, Tanjong is perhaps the most upmarket of Singapore's beaches. Everyone should go to the Tanjong Club.
Resorts World at Night Sentosa Resorts World Sentosa is home to some of Singapore's most prestigious hotels and restaurants. For the first time ever, all of your vacation needs may be met in one convenient location at the world's first integrated resort. A wide variety of unique stores, a humongous casino where you can spend the night gambling, plush hotels where you can spend the night, and the thrills of Universal Studios Singapore are all waiting for you here.
See the Sea Aquarium or the Maritime Museum if you would rather relax than explore!
Plenty of dining establishments may be found here. Depending on how much money you have and how much time you have, you can eat at either a high-end restaurant or in the food court.
---
---
Day 3 in Singapore: Shopping and Cultural Exploration
Our last day in Singapore begins with a visit to a Buddhist temple, continues with a delicious meal in Chinatown, and culminates with some retail therapy on Orchard Road. Some retail therapy is a must on any vacation to Singapore. With this activity, your three days in Singapore will end on a high note.
The Buddha Tooth Relic Temple in the Morning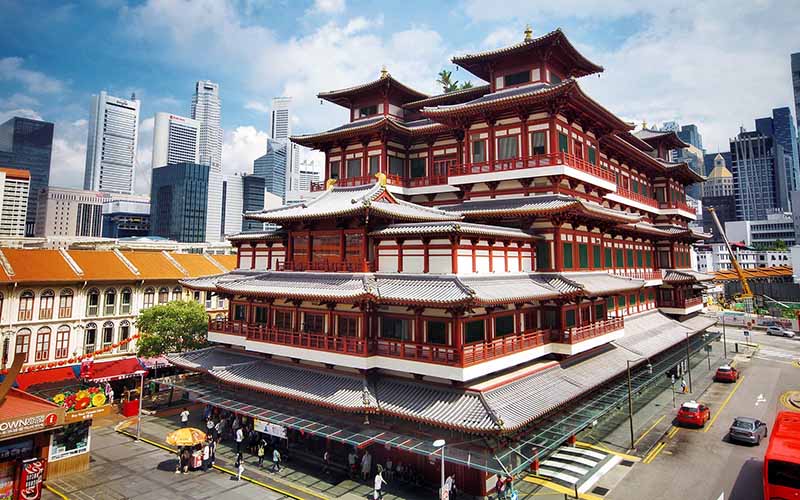 Among the most stunning religious buildings in Singapore is the Buddha Tooth Relic Temple, which can be found in the city's historic Chinatown. There are several museums in this sprawling complex and a Buddhist Temple that rises four stories into the air.
The Museum is home to a 320-kilogram gold stupa and a 10,000 Buddha Pavillion with a gigantic prayer wheel. However, the primary draw is Buddha's sacred tooth, which may be seen in the relic room on the fourth level.
In the afternoon, you can visit the Botanic Gardens in Singapore
The garden dates back a century and is located close to the bustling shopping district of Orchard Road. It is home to a tropical rainforest well over a century old. Singapore Botanic Garden has been dubbed the "City in a Garden" because it is the sole UNESCO world heritage site.
You can see why people choose this location for picnics and leisurely strolls: the grounds comprise 82 hectares.
Shopping spree on Singapore's Orchard Road
In Singapore, shopping is practically a requirement. Some of the world's most well-known brands, luxury items, designer boutiques, and unusual stores dotted Orchard Road, making it one of Singapore's most popular tourist destinations.
Where to Stay in Singapore: Best Hotels in Singapore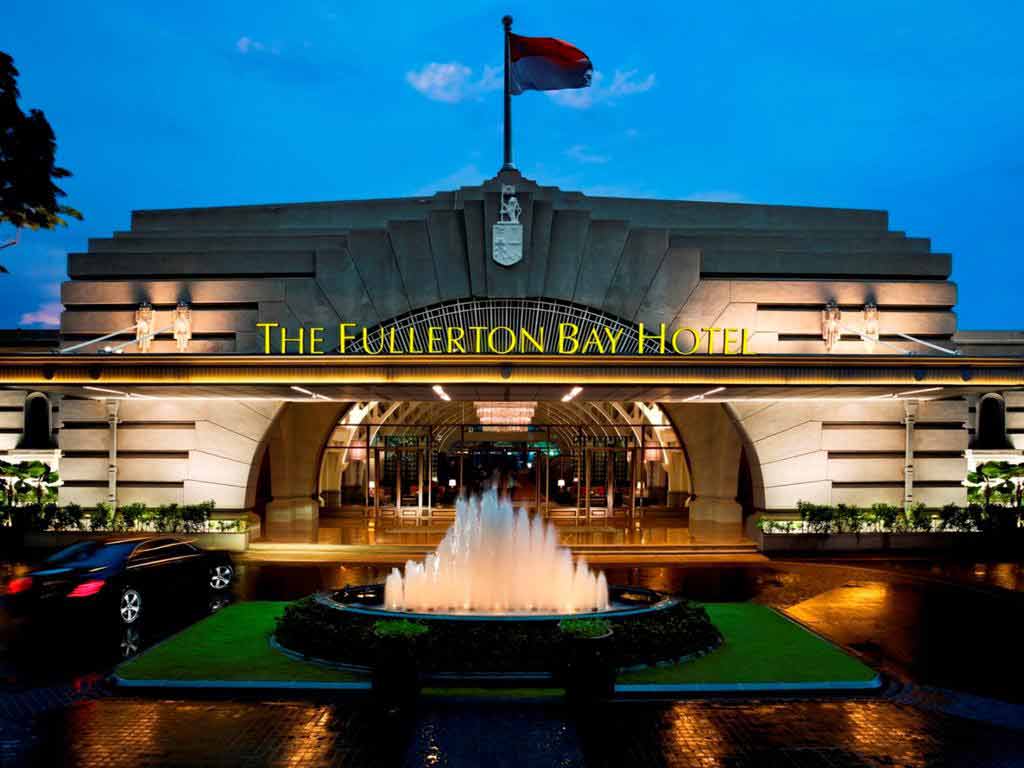 Whether you are in Singapore on a tight budget or to live your life king-size, there are wonderful staycations suiting all conditions. From the world's best resorts to mid-budget hotels to decent guesthouses, the county has it all. Singapore's most luxurious hotels include top-notch facilities overlooking the spectacle of the cityscape. Some of the best multi-star hotels in Singapore are Marina Bay Sands, The Fullerton Bay Hotel, Shangri-La and the Ritz. Although Singapore is one of the most expensive cities, it is also home to a range of cheap hotels like Ibis Mount Faber, Orchid, and Holiday Inn Express.
You can choose the neighbourhood to stay in as per your interest. While Orchard Road offers grand shopping, Chinatown is famous for its food. Singapore's Downtown has attractive landmarks, Little India keeps your budget on track and Singapore River offers buzzing nightlife.
Frequently Asked Questions on a 3-Day Singapore Trip
1. Are 3 days enough for Singapore?
Yes, a 3-day trip to Singapore is good enough to explore the major landmarks, including Marina Bay and Sentosa. Although Singapore is a petite island, it has a plethora of attractions, which can you visit with a perfect 3-day itinerary.
2. What are the best things to do in Singapore?
Some of the best attractions in Singapore you must visit are:
Buddha Tooth Relic Temple
Merlion Statue
Botanic Garden
Sentosa Island
Orchard Road
Singapore Zoo
River Safari
Gardens By the Bay
3. Are 5 days enough to visit Singapore?
Yes, ideally you can see much of Singapore in 5 days at a comfortable pace. Spend more time enjoying food and culture. To know more, read our guide on 5 days in Singapore.
4. When is the best time to visit Singapore?
Singapore is an all-year-round destination. But the best time to visit Singapore is from November to January and June to July when the climate is dry and pleasant. The least rain is expected from February to April. The cheapest time to visit Singapore is August and September as it's sunny summer.
Conclusion
Singapore cannot be finished travelling in just three days, but still, for newcomers and people having less time, this itinerary will give the best possible options to maximize the effort and have a memorable experience in Singapore.