In our busy world with hectic schedules, our body tends to let go of the energy and enthusiasm we used to get in our younger days. The body and mind seek rest & recreational activities to boost the energy dose. For those seeking such pleasure, delve into this article which lists some of the best spa centers in Singapore.
Read on for our curated list to best suit your need
Ikeda Spa
The Japanese are known for their zen qualities that transpire in the treatments, and one can explore all this in Ikeda Spa, which has served Singapore since 2009. The area has a lush 3000 square feet of pure bliss and a serene environment to soothe all souls.
Location: 787 Bukit Timah Road, Singapore
Yunomori Onsen & Spa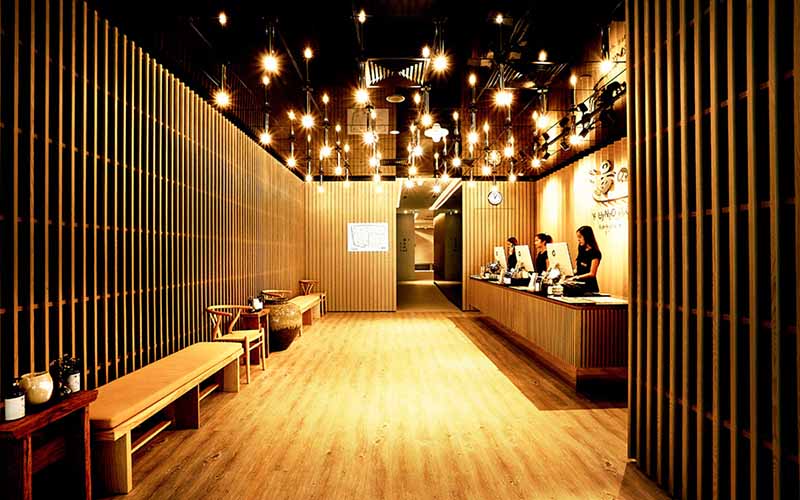 A mix between Japanese onsen and Thai massage, this spa seeks to invigorate the best of everything. Apart from the spa treatments, you can also explore the arena with mineral-rich dips, baths, and sauna facilities.
Location: #02-17/18, Kallang Wave Mall, 1 Stadium Place, Singapore
Pablo Blau Salt Rooms
As the name suggests, the interior is also inspired by the European salt mines & caves, giving you a luxury and wholesome feeling akin to nature. The rooms are filled with salts, and those therapies are some of the best to treat many ailments. Detoxify yourself and rejuvenate the inner you.
Location: #02-26A, Raffles City Shopping Center, 252 North Bridge Road, Singapore
The Thai Spa
Seeking an authentic Thai spa can be daunting, but why worry when Thai Spa is available here in Singapore? Indulge in the fantastic treatments to freshen up your mind and body. Explore a range of treatments like hot stone therapy, lomi lomi massage, or the four-hand massage.
Location: #03-324, Tower 1, North Wing, Suntec City Mall, 3 Temasek, Boulevard, Singapore
Away Spa
W Singapore- Sentosa Cove holds a mesmerizing rainforest-themed spa named the Away Spa. This lovely place is best to remove toxins in your body by utilizing any of their sauna n steam procedures.
Location: W Singapore- Sentosa Cove, 21 Ocean Way, Singapore
Sofitel Spa
Some people seek outdoor settings to receive spa treatments; look no further; Sofitel spa will please every neuron in your body with its mineral-rich mud pool and fantastic swimming pool with cascading features of waterfalls. Choose from a variety of treatment regimes and enjoy the bliss.
Location: Sofitel Spa, 30 Allanbrooke Road, Sentosa, Singapore
G. Spa
Who does not want to indulge in a 24 hours spa location and indulge the whole day and night? Look no further, as G. Spa lets you experience this in their retreat. You will have a variety of food offerings to choose from after the relaxing massage experience.
Location: #02-02, 102 Guillemard Road, Singapore
Nimble/ Knead
Do you want to try something unique to get a memorable spa experience? Why not head towards Nimble/Knead, where they offer spa services in a shipping container? Indulge in the various massages and feel anew.
Location: #01-28, 66 Eng Watt Street, Singapore
---
---
Auriga Spa
This spa is one to be amazed by, with facilities like an ice fountain, herbal steam rooms, a vitality pool, and a lovely garden with every therapy room. Splash all your stress down here with fantastic service and relax.
Location: Capella Singapore, 1 The Knolls, Sentosa, Singapore
Aramsa Spa
Experience the garden spa and let go of the feeling of being stuck in a room. Visit Aramsa Spa and detoxify and experience zen with a sublime massage treatment. This also has a yoga studio and restaurants for the hunger pangs.
Location: Bishan- Ang Mo Kio Park, 1384 Ang mo Kio Avenue 1, Singapore
Passage New York
Head to Passage New York for after-hour spa services after a long day at work or home. Indulge in some tremendous face-lifting therapies to get you going. This store also has a cloth boutique to cater to your fashion needs.
Location: Level 15, 22 Malacca Street, Singapore
Elements Wellness Group
This spa center offers a range of services to help your body recover from modern-day stress and burnout. The services start from bath sessions to chiropractic therapy to customized sports massage treatments. Dip in the wood tub and let go of all the issues in your mind.
Location: Elemental Wellness. Multiple locations include Ion Orchard, 313@Somerset, and The Centrepoint.
Serene Spa at Marriott Tang Plaza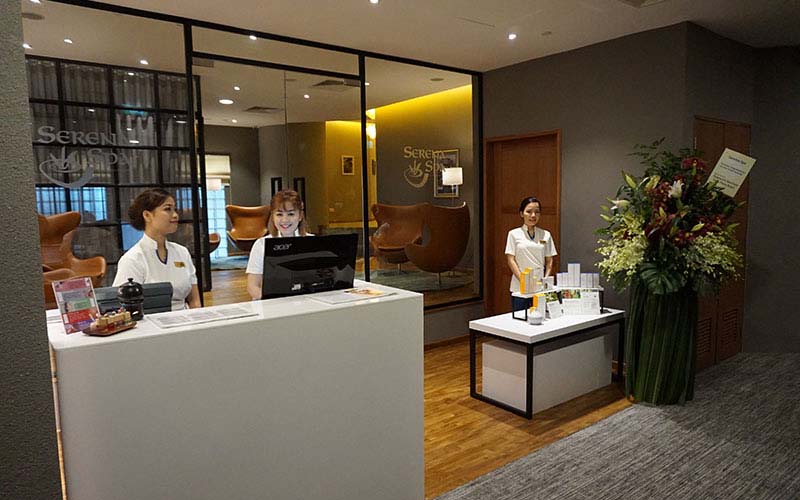 If you seek long-lasting ayurvedic treatments for your body and mind, please head to Serene Spa at Singapore Marriott Tang Plaza for the ultimate experience. Experience a unique martial art-derived Marma massage to calm your mind and body completely.
Location: Singapore Marriott Tang Plaza, 320 Orchard Road, Singapore
Four Seasons Spa
Inspired by the Singapore national flower, the orchid, this divine spa makes the treatments more exciting by providing a whole gamut of options. Go for the treatments and feel alive for your modern workload.
Location: Four Seasons Hotel, 190 Orchard Boulevard, Singapore
The Fullerton Spa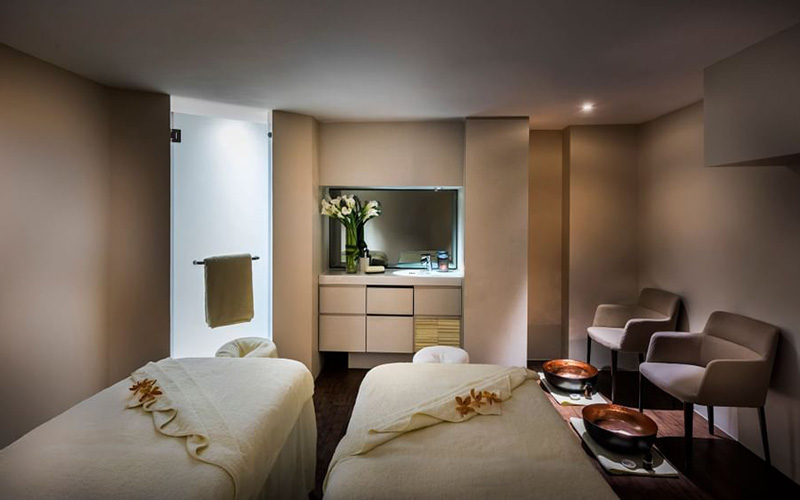 Experience a new way of spa treatments with The Fullerton Spa. They are experts at the stress-relieving head and deep muscle massages that will leave you wanting more. Located inside a beautiful national monument gives a unique standpoint for patrons.
Location: The Fullerton Hotel Singapore, Fullerton Square, Singapore
Adeva Spa
This rooftop spa offers treatments of Greece to the Chinese and is a must-try for everyone. With dedicated men and women therapy zones that further enhance the feel of the entire experience. You will get relaxation areas to cool down after and before the treatments.
Location: #06-22/23/24, 290 Orchard Road, Singapore
---
---
Spa Esprit
To experience a unique spa, visit the Spa Esprit for the most original treatments paired with unique names. This spa lets you take away suitable products back home to indulge again. Do try the Mask Avenger facial.
Location: Spa Esprit, Multiple locations include Great World City, Raffles City, and Wheelock Place.
Conclusion:
The 17 Best spas In Singapore will surely make the best of all the resources to rejuvenate you and prepare you for worldly exposure.