Singapore has been a favourite destination for the big ratio of travellers. With lots of things to do and see, this is one of the finest places to visit for different reasons for everyone. But here we are not going to tell you about the usual and famous places in Singapore. We are going to introduce some hidden treasures of this beautiful Lion City.

1.Ce La Vie at Marina Bay Sands
If you love partying, you need to head off to Ce La Vie at Marina Bay Sands. Measuring the height to the 57th floor; Ce La Vie is known for its cocktail drinks and rocking music played by popular DJs. The gourmet meals and stunning views of Marina Bay are the perfect additives in your fun. The sky deck has the infinity pool to get refreshed and its club lounge is a cosy banquet area. This is an amazing place spread in across 40,000 sq feet.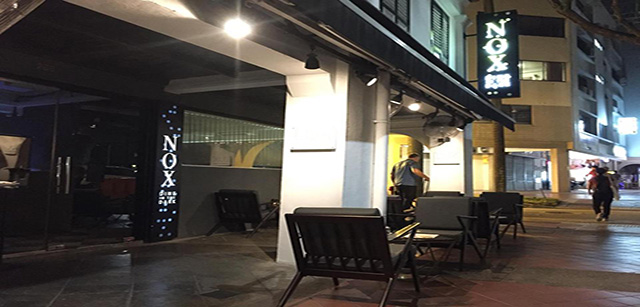 2.NOX–Dine in the Dark
When you enter NOX-Dine, you get the chance of experiencing multi-sensory dining. Imagine a restaurant where you will be stripped on your eyes and you will enjoy your food using your other senses. And the greatest fact is that you will be served with visually impaired chefs and waiters. With an innovative concept and creative cuisines, you will be surprised with tasteful recipes.
3.Mandai Mangrove
It will be great to enjoy Kayaking in the beautiful Mandai Mangrove, the largest mangrove forest in mainland Singapore. The place is well-known for its rich bio-diversity and it's hosting the largest Horseshoe Crab concentration in the world. Not only this, but it is having around 112 species of birds.
4.MINT Museum of Toys
It will be great if you are visiting this museum with your kids as this museum has the collection of about 50,000 vintage toys. The collection is made from the toys collected from more than 40 countries. Some of the toys here are 100 years old.
5.Tiong Bahru Wet Market
Singapore's most famous food market, Tiong Bahru Wet Market has the broad ways and equipped with almost all kind of food making material. From the tropical fruits to the different kind of fishes, almost every delicious food products are available here. Not only locals but visitors love to visit the place to buy fruits and other food items.
6.Singapore Island Cruise
Island hopping in Singapore is one of the most things to do. You can catch the Singapore Island Cruise right above the Marina South Pier MRT Station and you sail across the southern Islands like Kusu Island and St. John's Island.
7.The Live Turtle & Tortoise Museum Singapore
It sounds unique to visit a museum that is all dedicated to turtles and tortoises. From the species of majestic Radiated Tortoise to the red-eyed Elongata, almost all the species of tortoises and turtles are conserved in this museum.
Anybody who's booking Singapore honeymoon package should never miss-out these amazing places.