There are many ways to describe Singapore – dynamic global city, multicultural hub, pioneering eco-city to name a few. Singapore has a lot of ways to keep its visitors enticed and occupied in its charming world of ultra-modern skyscrapers and innovative sightseeings. However, the city feels dizzyingly hectic and the beauty of its architectural marvel doesn't get the desired effect while you view it from ground level. So where do you go when you need to find a calm environment with unobstructed views of the Singapore skyline? It's easy, just head to one of Singapore's rooftop restaurants and you get the perfect combination of spectacular city views, tranquil ambiance, and delicious food. While Singapore has an amazing collection of rooftop bars, these hand-picked selections of alfresco dining venues are considered the ideal spot to enjoy panoramic views of Singapore skyline like no other place.
10 Best Rooftop Restaurants in Singapore 
1. Stellar At 1-Altitude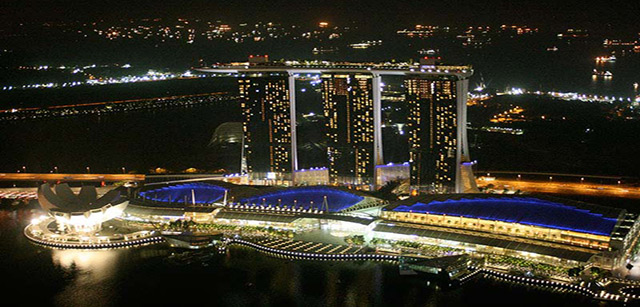 Probably there is no other place which can compete with Stellar At 1 – Altitudes. The view of Singapore's pioneering marvels that transforms into a glittering show of lights as dusk falls is just breathtaking from this sleek, contemporary rooftop restaurant and bar. Stellar At 1 – Altitude is world's tallest alfresco dining bar located on the 62nd level of One Raffles Place. This elegant fine dining venue equally impresses its diners with its cuisine as it is with the gorgeous city view. A lip-smacking array of global cuisine and choices of wine offers its guests a tantalizing experience of flavors and aromas.
2. Equinox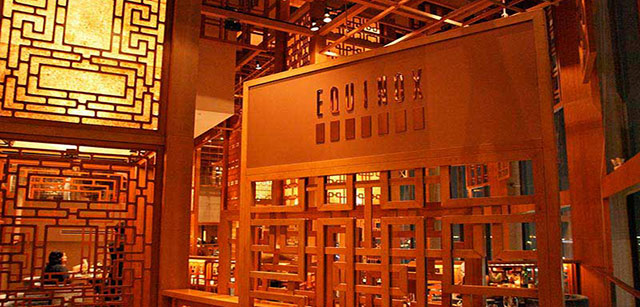 One of Singapore's best high altitude fine rooftop restaurants, Equinox offers an unrivaled view of the city and waterfront areas. Set on the 70th floor of Fairmont Hotel, this exquisite restaurant will leave you guessing what to choose for a hearty meal. The wide choice of modern European epicurean delights presents you a menu filled with a scrumptious mix of seafood, fresh salads and appetizers, roasted steaks and tempting desserts. The Sunday Champagne Brunch is worth indulging where you can enjoy a delectable buffet along with free-flowing champagne. The menu is prominently European cuisine with a few Asian specialties included in it.
3. Ce La Vi Singapore
This is an ideal place in Singapore to catch up with friends, spend quality time with families or have dinner with your loved one. Perched on top of Singapore's iconic landmark – Marina Bay Sands Hotel, Ce La Vi is a stylish one among the many rooftop restaurants which offers a relaxing garden ambiance along with a stunning 360-degree view of Singapore waterfront and city views. Enjoy the classy vibes and nonchalant moments as you chill with a refreshing drink. As twilight fades, the views gradually turn spellbinding. The menu consists of cuisines with a modern take on Asian flavors along with an amazing mixology of beverages and liquors.
4. Lighthouse Restaurant and Rooftop Bar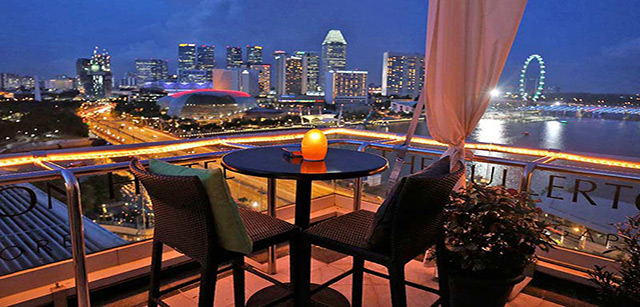 Blending a classy ambiance with delicious Italian cuisine and of course unprecedented views of Singapore city and Marina Bay waterfront, Lighthouse Restaurant & Rooftop Bar lets its diner experience a slice of Italy in Singapore. Set high up on level 8 of Fullerton Hotel Singapore, the name is a tribute to space where there used to be a lighthouse in the past. The Italian menu offers a variety of authentic Italian recipes popular in the regions of Sicily, Campania, and Sardinia. Delve into amazing assortments of pasta fused in fresh herbs and handmade sauces. The bar is set on an open terrace where you can enjoy spectacular vistas of Singapore while sipping your favorite drink.
5. LeVeL 33
One of the best ways to experience laid-back evenings in Singapore is to relax with a freshly brewed craft beer with mesmerizing views of Singapore, LeVel 33 Singapore presents a unique blend of traditional European art of beer brewing with contemporary twists. Located at Marina Bay Financial Centre, LeVel 33 is the highest microbrewery in the world. Specializing in European craft beer brewing from a centuries-old method, it gives its diners a splendid European beer & dining experience. It also has a fantastic collection of wines ranging from vintage to distinguished new age vineyards.
6. SuperTree by IndoChine
The location itself for this restaurant is the main highlight – SuperTree by Indo Chine is set right amid the Gardens by the Bay. The brightly lit colossal Super Trees surround the restaurant as it is strategically set up at the top of the tallest Super Tree in Gardens by the Bay. The view goes beyond the colorful installations and provides breathtaking scenery of the Marina Bay waterfront and Singapore Flyer. The menu consists of a beautiful blend of Indo Chinese and western gastronomy complemented with a spectacular collection of beverages and wines.
7. Mr Stork
A recent addition to the list of rooftop restaurant and bars in Singapore, Mr. Stork offers an idyllic and spacious dining venue amid well-manicured greenery patches and winding pathways. Perched on the 39th floor of Andaz Hotel, this unique fine dining restaurant cum bar offers panoramic views of Singapore city along with cozy arrangements of 10 teepee huts for you to enjoy your evening away from others. You would feel as if you are lounging in a mini nature park only miles away among the clouds. It's a great place to enjoy sunset dinners and capture insta-worthy pictures of the beautiful city below.
8. Prima Tower Revolving Restaurant
Perhaps the oldest rooftop restaurant and the only revolving one in Singapore featured in this list, Prima Tower Revolving Restaurant opened way back in 1977 and has ever since stuck to its traditional roots. Since its opening, it has been renowned for its authentic Beijing cuisine and panoramic scenic views of Singapore. Being a revolving restaurant, you can witness the change of scenery and get different perspectives of the city skyline, Sentosa island, and the sprawling azure sea. It's a great place to chill out in nostalgic old-world ambiance, delve into some delicious dim sums and witness breathtaking vistas of Singapore.
9. Salt Grill & Sky Bar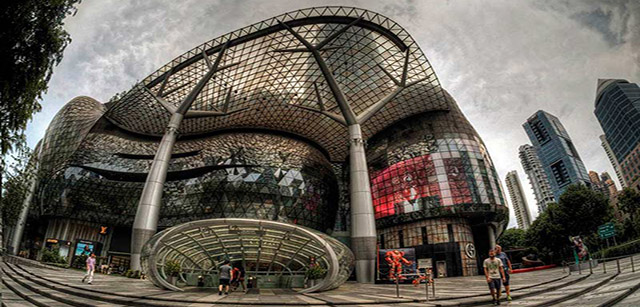 The moment you reach the 55th level of ION Orchard, you are promised of a view nothing short of spectacular. Salt Grill & Sky Bar is set in the heart of Singapore – Orchard Road and fuses elegant ambiance, and fantastic city skyline views with an amazing palette of Australian and Asian cuisine. It has a laid-back atmosphere and the floor-to-ceiling windows let you enjoy sweeping panoramas of Singapore. The menu offers a mind-blowing assortment of fresh seafood cuisine and a classic array of beef, chicken and lamb dishes cooked to perfection.
---
---
10. LAVO Italian Restaurant & Rooftop Bar
The famous American bistro dining experience comes to Singapore with a twist of Italian cuisine. Come January 2018, LAVO Italian Restaurant & Roof Top Bar will throw its door open for the public to enjoy an eclectic mix of Italian cuisine and American city styled dining experience. The American vibe of lively nightlife and lounging along with an Italian – America dining experience is something to look forward to in the new year for Singapore travelers. The location being at the Marina Bay Sands hotel obviously makes this rooftop restaurant a prime spot to view splendid vistas of the city below.
Singapore is all about enjoying a leisure lifestyle to the core. It is a perfect destination to enjoy good views, good food and have a really good time. Singapore being a multiethnic nation offers a multitude of restaurants bursting in different flavors and fusions of cuisine. Add to it the thrill of high altitude dinner and stunning scenic views and you will find all of it worth the money for an experience you will cherish for a long time.