In recent years, Korean Bingsu, a renowned Korean dessert, has grown in popularity in Singapore. Bingsu, also known as Patbingsu, is a Korean shaved ice delicacy topped with sweetened red bean paste, condensed milk, and fruit.
Best Korean Bingsu Places in Singapore to Thrill your Taste Buds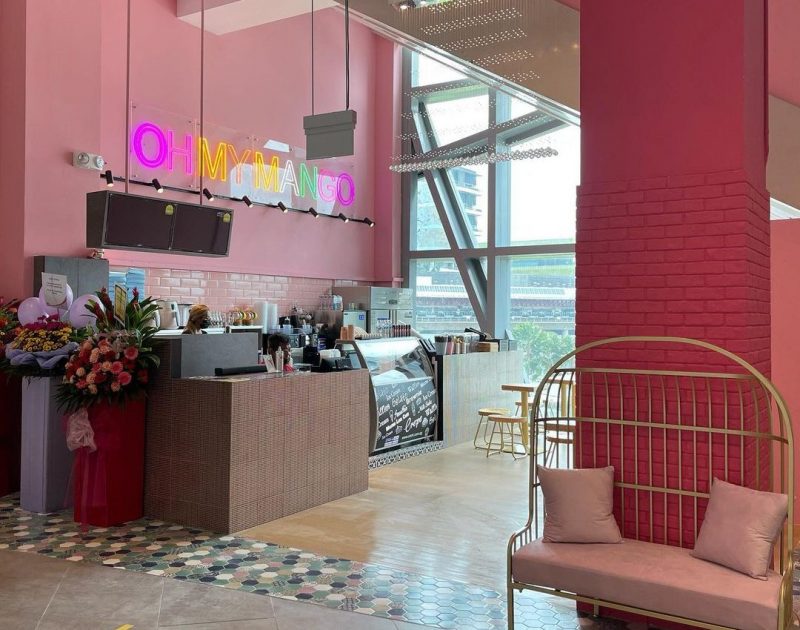 This dessert café with a Thai influence provides enormous amounts of Korean Bingsu desserts that are perfect for sharing with multiple people. Among the highlights are items such as the Oreo chocolate bomb, mango, matcha topped with red beans, and flavorful berries. If you ask us, each and every penny spent was well worth it!
Address: 762 Jurong West Street 75, #01-334 Gek Poh Shopping Centre
This contemporary Korean dessert café delivers a variety of icy treats in a variety of flavors. Imagine desserts and drinks such as mango cheesecake, Oreos, Very Berry, green tea, and green pat, amongst a great many others. Got more appetite? Make the most of your time at the famous Singapore Food Festival 2023.
The address is 313 Orchard Road, #04-32, Singapore 238895.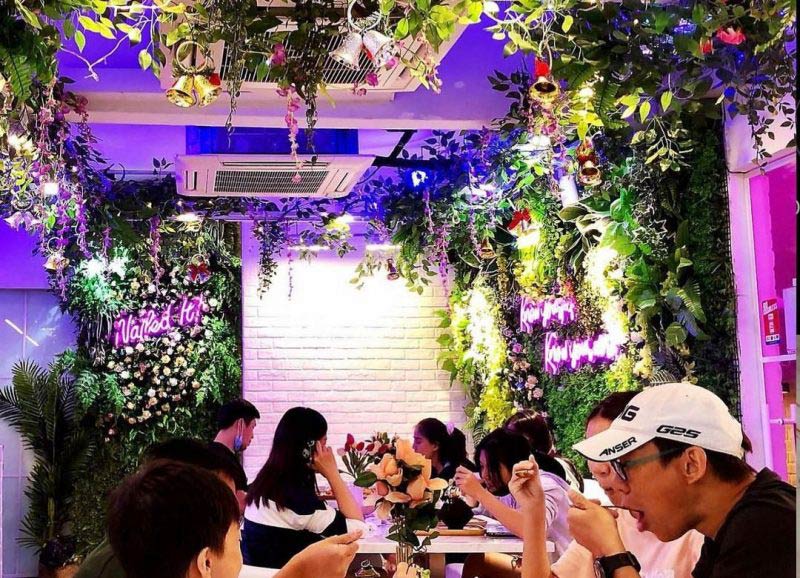 This lovely café is home to the Shibuya Toast, which is widely regarded as one of the most Instagrammable delicacies in Singapore. In addition to that, they offer some of the best Korean bingsu in the area through their catering business. Imagine a milk tea topped with whipped cream and crumbs made from biscuits, a strawberry, and a banana sandwiched between two scoops of mango ice cream, and an Oreo cookie covered with vanilla ice cream, cookie crumbs, and chocolate sauces.
The address is 127A Bencoolen Street, Singapore 189637.
Consumers need to get more of this Instagram-worthy hangout for Bingsu, a traditional Korean dessert. Imagine almost twenty completely original and imaginative flavors, such as black sesame and matcha red bean. In the same vein, you can purchase a small bowl of Bingsu for yourself or a large bowl for multiple people to enjoy. Because of the creamy consistency of the shaved ice, this is, without a doubt, the spot to go to satiate your craving for sweets.
Address: 10 Jln Serene, #01-03B, Singapore 258748
Those who enjoy sweets frequently visit this establishment because it offers a wide variety of delectable desserts, one of which is the Korean version of Bingsu. There are over 15 authentic flavors to choose from, like chocolate banana, green tea, acai fruits, and many more that are a delight to melt in your mouth. To my surprise, this is one of the cuisine items in Singapore that receives the most likes on Instagram.
Locations are spread across the city for all the patrons.
Many families have been coming to this dessert bar, which serves some of the most decadent Korean Bingsu in all of Singapore. Matcha, juicy watermelon or strawberry, gentle milk tea, and a variety of other flavors are also available, leaving you with an overwhelming number of options to choose from. The portion sizes are substantial and depending on how hungry you are, you might be able to split one with up to four other people.
Address: 164 Rochor Road, 188439 Bugis Village
This hip and happening coffee shop features a mouthwatering dessert counter that offers some of the world's most famous and flavorful Bingsu. Imagine a homemade cheesecake prepared with strawberries, fresh and juicy melon balls served with sweetened milk, rice cake topped with berries, and so on. Unquestionably, among the most gratifying Korean Bingsu to indulge in with one's pals and bring out one's inner child.
Address: 350 Orchard Road, #01-K5/K6 & #02-K4, Orchard, Singapore 238868
This dessert bar should be added to your list of Korean Bingsu options because it features an unusual but tasteful combination of sweet and savory flavors. The highlights include rice cake with almond flakes, caramel sauce drizzled over popcorn, five-in-one breakfast cereal, rice cake, and lots of chocolate and fruit-based options. Why not get something delivered straight to your front door?
Address: Unit 02-41 Junction Nine, 18 Yishun Avenue 9, 768897 Singapore
Other Restaurants in Singapore: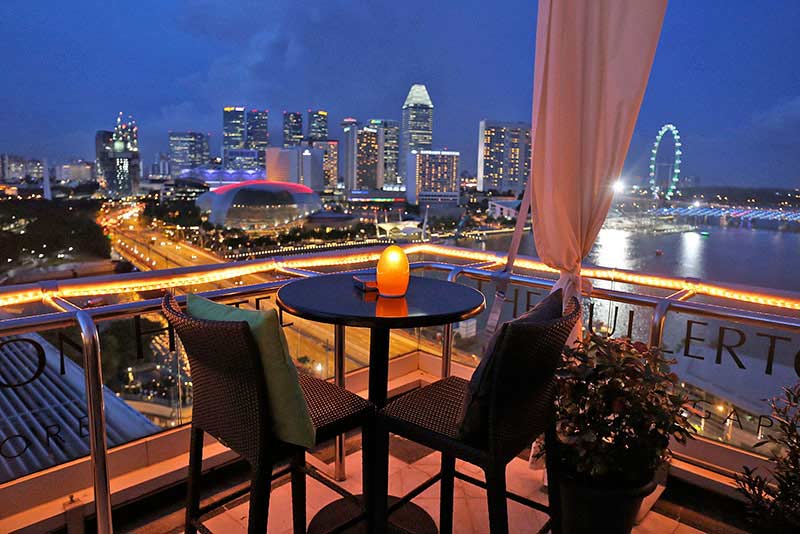 Vegetarians will find lots of options in Singapore, which is recognized for its diversified and wonderful cuisine scene. Whole Earth, a Peranakan-Thai vegetarian restaurant; Real Food, which serves organic and healthful vegetarian food; and Sattva, which serves a combination of Indian and Western vegetarian dishes, are some prominent vegetarian restaurants in Singapore.
Aside from these restaurants, there are other vegetarian food courts and hawker centers with a range of vegetarian options. The Tekka Centre in Little India, for example, provides a range of vegetarian Indian food booths, and the Maxwell Food Centre near Chinatown also has a number of vegetarian hawker stalls.
There are plenty of options for visitors to enjoy when it comes to exciting things to do in Singapore's Central Area. The Marina Bay Sands, a premium hotel and resort with a rooftop infinity pool and a breathtaking view of the city, is a popular attraction. Visitors can also meander around the Gardens by the Bay, a 101-hectare area filled with plants and flowers worldwide.
Clarke Quay, a riverbank area full of restaurants, bars, and stores, is another famous site in the Central Area. Visitors can take leisurely boat rides along the Singapore River or dine at one of the river's many eateries. The neighborhood is also known for its nightlife, with numerous bars and clubs.
The Central Area has various museums and historic places for anyone interested in history and culture. For example, the National Museum of Singapore provides an insight into the country's past and present, whereas the Asian Civilisations Museum highlights Asian arts and culture.
There are also various temples and religious landmarks in the Central Area, including the Sri Mariamman Temple, Singapore's oldest Hindu temple. Finally, travelers can visit the Singapore Botanic Gardens, a 74-hectare garden home to over 10,000 plant varieties.
Conclusion:
Finally, to taste the best Bingsu Singapore, explore the various restaurants mentioned above. Whether you want a classic red bean and condensed milk Bingsu or something a little more distinctive, these top spots offer a wide range of flavors and toppings. Your tastebuds cannot go wrong with any of these selections, which range in price from $12 to $20.