Believe it or not, in less than 5 months from now, 2019 is going to end and the next year will start. If you happen to be in Singapore in December, then there are massive parties and events to look forward to. So, decide where you would be this New Year to have a blast in Singapore. Take a trip to Singapore with a group of friends, or with your family to celebrate a memorable New Year's Eve this year. These are some of the best places in Singapore to witness New Year's Eve.
Restaurants and Bars 
Restaurants and Bars in Singapore are the perfect place to celebrate New Year's Eve if you do not want to face the crowd.
1.Aura Rooftop Bar
Aura Rooftop Bar has a sky lounge to witness the fireworks in Singapore. The ambience is pleasant with good service. A perfect way to end the year with your loved one.
2.Ce La Vi
Located at Marina Bay Sands, Ce La Vi is a classy restaurant located on the 57th The restaurant offers panoramic views of the entire city, and has one of the sweetest spots to witness the fireworks.
3.Level 33 Restaurant
Level 33 restaurant is one of the best restaurants in Singapore. Located on the 33rd floor of the Marina Bay Financial Centre, this restaurant has some of the best views of the bay, the stunning skyline and obviously the fireworks display. One advice would be to get yourself seated outdoors to have the best views.
Free Ways to Celebrate New Year's Eve
Being in Singapore doesn't usually mean you need to spend extra. Singapore has a few free spots that make it possible to witness the fireworks and also have a great time with friends or family. These are some of the best free spots.
1.Marina Barrage
The Marina Barrage is little further away from the fireworks show. It offers massive lawns where you can spend the night with some picnic snacks. Although, it is a little far, it still delivers amazing views of the fireworks display.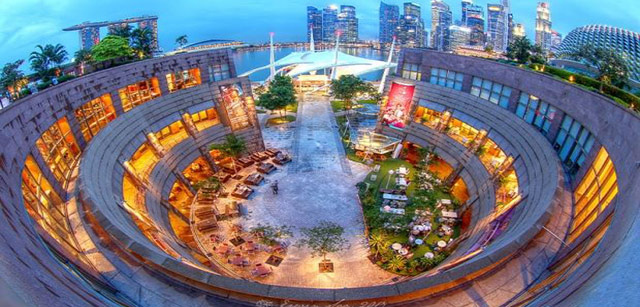 2.Esplanade Roof Terrace
Esplanade is considered to be one of the best places to witness the fireworks in Singapore. It is located near the bay area and has a rooftop that delivers some awesome views of the city as well as the fireworks.
3.Helix Bridge
The Helix Bridge is a popular place to see the fireworks. It is important that you come early to save a good spot. That's because the place gets extremely crowded.
4.Bay East Garden
If you're looking for something quiet, and away from the bustling city life, then Bay East Garden is the place you should be at. Good spot that offers the amazing display of the fireworks.
Other Popular Places
Singapore has a diverse range of other spots to enjoy the New Year's Eve. Here's the list of some popular ones.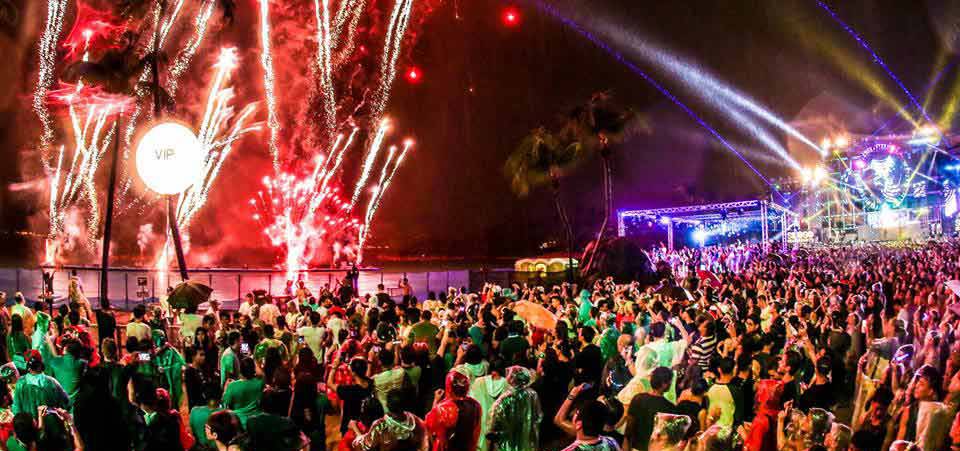 1.Siloso Beach Party
If you love partying and don't mind the crowd then head over to Siloso Beach to celebrate New Year's Eve. The dance floor is ginormous with over 1km of beach spread-over. You'll get to see famous DJs along with non-stop live performance music played throughout the night. Siloso Beach also offers great view of the fireworks.
2.Singapore Flyer
The Singapore Flyer is a giant ferris wheel that offers scintillating views of the city. In addition to the great views it offers, the ride lasts for 30 minutes, and offers a unique series of cuisines. A great place to be for couples for romance is a part of your New Year's celebrations.
3.Marina Bay Countdown
Every year, the Marina Bay Countdown attracts many tourists and locals on New Year's Eve. There are live performances, dancing, food, and of course, fireworks display. The fireworks display is mesmerizing when you have the Singapore's skyline in the background. Come early to grab a good spot as it crowded very quickly.
4.Universal Studios
A great place to end the New Year for families with kids, Universal Studios Singapore offers tons of activities from street acts and shows, to pyrotechnics, and thrilling rides. Fireworks can also be witnessed from the top of the roller coaster and it's a great way to welcome the next year.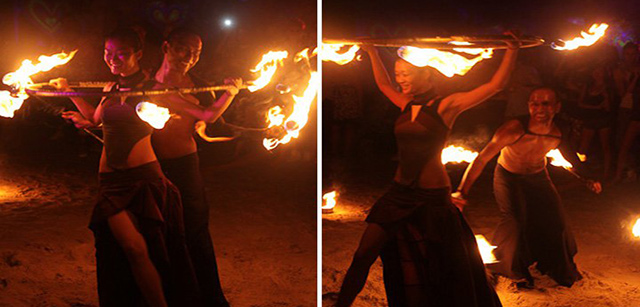 5.Party at Tanjong Beach Club
Tanjong Beach Club is popular for its awesome facilities and events it has to offer. Located at Sentosa Island, part animals will definitely enjoy ending their New Year's Eve here. International and local DJs, flying lanterns, dancing, and more, happen right at the beach. The party at Tanjong Beach will surely keep you awake for the whole night.
Not sure where you would be for this New Year in Singapore? That's because Singapore has tons of places and it is hard to pick one. So, decide now, and end your New Year with a bang.