Traveling to a city for the first time is always exciting. So much to do, new things to see! It's important to make the most of your limited time. You don't want to leave feeling like you didn't discover half of the things that you wanted to.
The first order of travel planning is to look for experts in the country or city you are visiting, who will help to make your sightseeing smooth and enjoyable.
Probably the most well-known website for finding quality tour operators is Tripadvisor. Tripadvisor ranks the options, according to traveler feedback.
At the time of writing, the number one rated tour operator in Singapore has been Hello! Singapore Tours. Let us take a closer look at them!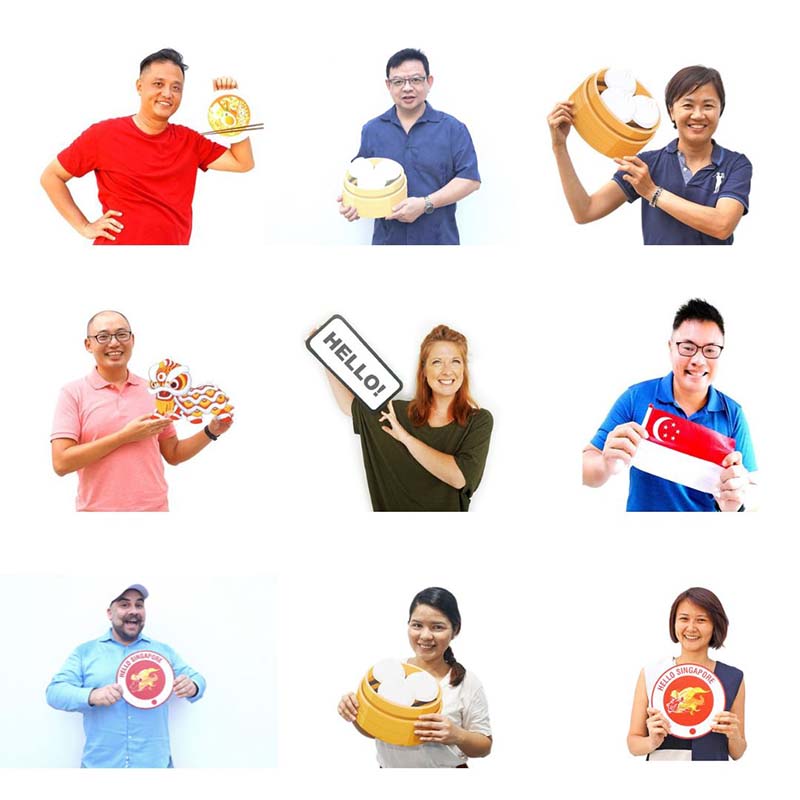 The Hello! Singapore Tours team has been showcasing the culture, customs and history of Singapore since 2017. As the recipient of numerous awards including the Tripadvisor's 'Best of the Best' award, for not one, but two of its tours, it is no surprise the Hello! Tours is ranked as number one.
---
---
So, who are these guys? The founder is Laura Blackhall, a Brit who has been living in Asia for 10+ years. She quitted her corporate job in Hong Kong to launch Hello! Hong Kong Tours and fulfill her desire to show the 'real' Hong Kong to the people who were fortunate enough to visit. Fast forward 4 years, following the success of Hello Hong Kong, she relocated to Singapore where she founded Hello! Singapore Tours.
According to Blackhall, the Singapore guides are the most passionate, kind hearted and fun loving group of people she has had the good fortune to work with. And that is the simple secret to the success of Hello! Singapore Tours, and the reason why they have steadily climbed to the top of the Tripadvisor charts. The two most popular tours are the small group food tour and the private customized car tour.
Singapore Food Tour – Best of the Best Award
The food tour covers 10+ foodie tastings across 4 key districts of Singapore: Katong, Old Airport Road, Kampong Glam and Little India. The guests will be able to try a wide variety of foods including Kaya Toast, Laksa, Curry Puff, Dosa, Murtabak, and local drinks such as Kopi, Teh Tarrik and Sugar Cane Juice. By the end of the tour, the participants have a full belly and a solid understanding of Singapore's rich food culture.
Here is a sneak peak of what Hello! Singapore guests says about their food tour experience
"Excellent food tour! Gee Su was the perfect guide. We got the perfect mix of history, information, authentic food and proactivity. The food is more than plentiful and you move through several different cuisines, both international and local to Singapore. I would highly recommend this tour for both tourists and expats!- Ruchir.
"Gene was a fantastic tour guide. You can tell he's immensely passionate about what he does and knows where to get the good stuff here in Singapore. The flow of the tour was great and I was able to try a lot of different foods without feeling overstuffed. He was also very accommodating and aware of his guests' needs. Definitely recommend doing this tour sooner in your trip because our guide was able to provide us helpful information for our future travel days in Singapore. Can't say enough good things about Hello Singapore tours!" -Hope.
---
---
Singapore Private Tour
Traveler's Choice Winner in the category: Top 10 experiences in Singapore.
The private customized car tour can be booked from 4 to 8 hours, allowing you to have a full day exploration of Singapore. For those tight on time, a whistle stop tour which can fit in around your travel plans. We asked Singapore tour guide, Gee Soo, why it's such a popular tour. 'Probably because it's so flexible and we can design the tour exactly around each of our guests' interests. Most tours have a set itinerary but this one is 100% customized around the interests of the person going on the tour'.
A family of 6 taking a private customized car tour of Singapore.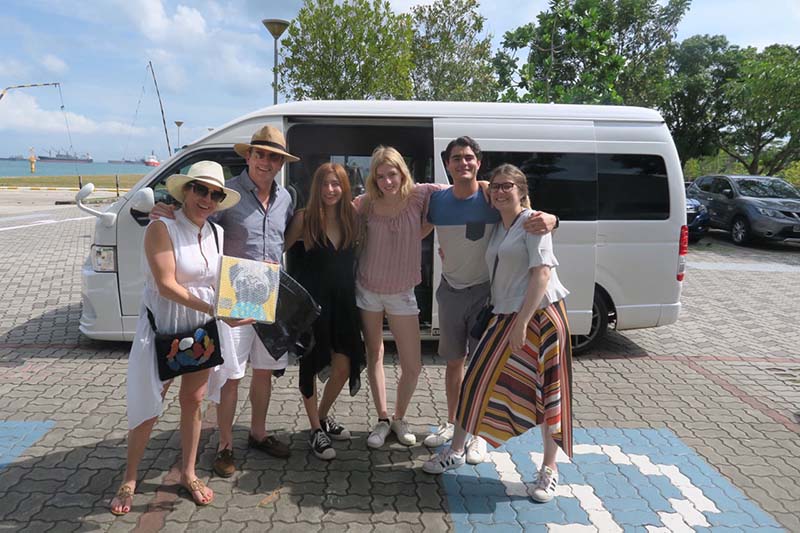 Reading the online reviews it is obvious that the Singapore guide team takes great pleasure in sharing the uniqueness of Singapore with their guests.
"What a great way to spend an 8 hour layover in Singapore. Our guide (Richard) was knowledgeable and thoughtful. We asked him to plan a 5 hour trip and he delivered. Each aspect of the tour was excellent and we came away having had a whistle-stop but highly memorable experience. We went on a river cruise (9/10), visited Gardens by the Bay (including admission to the Cloud Forest) (10/10), enjoyed some hawker street food (11/10!) and watched the light show at the SuperTree Grove (10/10).We left feeling that we had experienced so much but that there was still much more that Singapore had to offer. After a flight from Australia, my family was tired so the trip required some stamina. I would therefore not recommend this kind of tour for younger children if you are on a layover. My children are 15 and 11 and managed fine but I reckon under 8s would have found the exertion in humid heat pretty tiring." – Chrisa.
We absolutely loved this tour – our guide, Gene, was so knowledgeable on anything and everything, and gave us a fabulous overview of this wonderful country. I only wish we had more time in Singapore so we could have gone back to some of the areas he showed us to explore in more depth! The snippet we saw on our 5 hour tour has definitely encouraged us to visit Singapore again. Gene was so friendly and open, we peppered him with questions which he patiently answered, and he took some great pics of us along the way. The tour actually felt like it went quickly, so it was awesome to have him recap everything we did at the end of the tour, we realized just how much we'd seen and done! – HÜIS
---
---
According to the Hello! Tours website, when you book a tour with Hello! Singapore they do not simply take you to look at points of interest, they teach you about them and how they fit into the Singapore story'. If you are traveling to Singapore why not contact them, or one of the other top rated companies listed on Tripadvisor for a truly memorable experience.
Note: Blackhall is currently in Japan where she is managing Hello! Tokyo Tours but can be reached through the Singapore website for specific enquiries.