As soon as the new calendar arrives, the first thing that people want to know about is the number of holidays that await them. It is important, especially if you want to plan your vacations around the public holidays. If you are working in Singapore, you would get to enjoy 11 public holidays in 2020. As Singapore is a multi-cultural society, the public holidays include special occasions and festivals from every community. With this note, let us get to know more about the public holidays of Singapore in 2020.
1.New Year's Day: 01 January 2020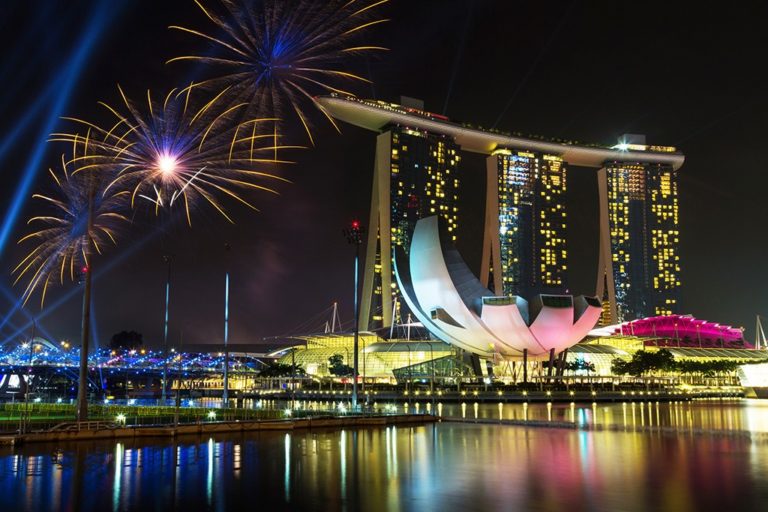 New Year's Day in Singapore is an official holiday for everyone, right from educational institutions to public and private sectors. It is a day of relaxing after an amazing celebration of New Year's Eve. Singapore welcomes the New Year with epic parties, marvellous fireworks or amazing live performances. On the other hand, New Year's Day is more sober, as people relax at homes, meet families and friends for brunch and chill in general.
2.Chinese New Year: 25 and 26 January 2020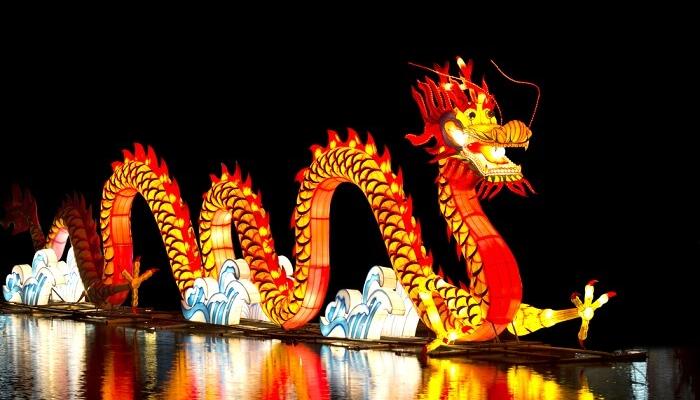 The Chinese New Year is celebrated as per the lunar calendar.  As Singapore is home to the Chinese community, the Chinese New year is celebrated with great pomp and splendour. Most of the celebrations are centred at Singapore's Chinatown, which is decorated with bright lights illuminated by sculptured lanterns of the zodiac sign of that particular year (2020 is the year of rat). Apart from this, fireworks, authentic Chinese foods, festive songs and skits, parades and interactive games are some of the things that happen during the Chinese New Year in Singapore.
3.Good Friday: 10 April 2020
Good Friday is a Christian festival that is celebrated in Singapore by the Christian community. Organizations, schools and colleges declare holiday on Good Friday. Churches in Singapore conduct a holy mass to mark Jesus' crucifixion. On the other hand, if you are not a believer, you can enjoy your Good Friday holiday as well as the Easter weekend with a visit to Singapore Botanic Gardens. Here, you would be able to indulge in Easter Day Culinary Workshop, Easter Egg Hunt and other such interesting activities. The Singapore Polo Club also hosts Easter parties with great food and lot of fun activities.
4.Labour Day: 1 May 2020
Also known as International Workers' Day and May Day, Labour Day in Singapore is celebrated to honour everyone who has worked for the growth and development of the city-state. Labour Day is celebrated as a way of venerating the protests of workers for less working hours and better working environment. Today, people in Singapore enjoy a public holiday on May 1st. Although no special programs happen in the city on this day, most public places are crowded throughout the day. It is also a good day for shopping because stores have special deals and sales on this day.
5.Vesak Day: 7 May 2020
Vesak Day is a Buddhist festival that celebrates the birth, enlightenment and death of Gautam Buddha. It is an auspicious occasion for Buddhists around the world and is celebrated in a serene manner by the Buddhists in Singapore. The celebrations begin at dawn, when Buddhists gather at the temple for a ceremony that involves bathing and offering flowers, joss sticks and candles to Buddha. The rest of the day is spent doing good deeds like organizing mass blood donations, distributing cash and other necessities to the poor, etc. If you are in Singapore during Vesak Day, you would also be able to watch a candlelight processing at various corners of the city, after sunset.
6.Hari Raya Puasa: 24 May 2020
Hari Raya Puasa is a major Muslim festival, which is celebrated at the end of Ramadan, the month of fasting and sacrifice. This festival is known as Eid Al Fitr in the rest of the world. The Muslims in Singapore begin this day with a visit to the mosque to recite the takbir and offer prayers for the victory of self-restraint. Hari Raya Puasa is celebrated by cleaning the house, wearing new clothes and feasting on some delicious foods. It is one of the most auspicious days for Muslims all over the world.
7.Hari Raya Haji: July 31 2020
Popularly known as the Festival of Sacrifice, Hari Raya Hajj is another Muslim festival. This festival celebrates the complete faith of Prophet Ibrahim, who was ready to sacrifice his son on God' commands. Later, God stops him and replaces his son with an animal. On the day of Hari Raya Hajj, Muslims in Singapore visit the mosque, where they offer prayers and listen to sermons. A sacrifice ritual is also observed, where live animals like sheep, cow, goat, etc. are sacrificed. As the festival is about sacrificing and giving, the meat is distributed to the needy. Apart from this, people make social visits to family and friends to celebrate this special occasion. The holidays for Hair Raya Haji last for four days in Singapore.
8.National Day: August 9 2020
The National Day in Singapore is celebrated on 9th August every year, the day when Singapore separated from Malaysia and became an independent city-state. Apart from being a public holiday, the city comes alive with numerous celebrations on this day. Fireworks, National Day Rally and National Day Message are some of the things to look forward to on 9th August. However, one of the most popular events is the National Day Parade, where you would get to enjoy multicultural song and dance performances, military parades, aerial high jinks and majestic fireworks. This is one festival that you should not miss at any cost.
9.Deepavali: November 14 2020
Deepavali is a Hindu festival that celebrates the victory of good over evil. Hindu families decorate their homes with flowers and oil lamps (diyas), exchange gifts and pray to Goddess Lakshmi. The Deepavali celebrations in Singapore are centred at Little India. A visit during evening on Deepavali day would give you the chance to enjoy the beauty of oil lamps lit all through the street of Little India. Listening to Indian musical performances, getting your hands painted with Henna and just watching the hustle-bustle and colours of the city are some of the things that you can do here, on Deepavali.
10.Christmas Day: December 25 2020
Christmas is one of the biggest festivals celebrated in Singapore. While the Christian community of Singapore celebrate Christmas by attending mass that commemorates the birth of Jesus Christ. Still, apart from the religious aspect of it, there are lots more to do in Singapore during Christmas time. One of the top places to visit during Christmas is Orchard Road, which is lit up brightly for the festival. You would find several Christmas markets around the city, where you can get your Christmas shopping done. Apart from this, you would also get to feast on special Christmas treats at various restaurants in the city.
The list of Singapore public holidays 2020 proves that Singapore is a cosmopolitan city, where people of different religious, cultures and communities coexist beautifully and peacefully.