Singapore this time around came through for the motorsport enthusiasts with the Singapore Grand Prix 2023! Singapore is a fantastic city that always has something in store for everyone! The major event is set to astound you when it returns to the city after a two-year absence. Since it was the first Formula One night race in 2008, the Formula One Singapore Grand Prix has become an annual event that auto enthusiasts from all over the world eagerly anticipate in September. Another highlight of the night race, in addition to seeing racing drivers display the newest technology on the tracks, is the illuminated Singapore skyline, which photography enthusiasts will not want to miss.
Opening Hours
Depending on the tickets you purchase, you will have access to the event's grandstand from 2:30pm-12am for all three days/on the day.
Reaching Singapore Grand Prix 2023
By Subway- Taking the Circle Line will get you to Esplanade, which is the station nearest to the circuit and is a 5-minute walk from the circuit.
By Bus- 131, 130, 107, 100, and 75 will take you there; they stop at Aft Esplanade Stn Exit D, which is 8 minutes' walk from the attraction.
What is so special about Singapore Grand Prix 2023?
In the Formula 1 community, the popular Singapore Grand Prix always had held a special place. Why, you inquire? It is really simple. Not only was it the first night race ever, but it was also Asia's first street circuit! Due to its tight turns and close proximity to walls, it is also among the toughest tracks on the calendar. Every time, this race offers the highest quality in drama, entertainment, and racing.
Additionally, it is a night race. Given that we hardly ever have any throughout the year, these are always enjoyable. A night race has a charm that is pretty much unmatched. In other words, the energy is perfect.
Of course, this race is a three-day event, just like every other one on the calendar.
Day 1: Friday, September 30, 2022, 6–7 p.m. Free Practice 1 and 2 (9-10 pm)
Day 2: Saturday, October 1, 2022, Free Practice 3 (6–7 p.m.), & Qualifying (9-10 pm)
Day 3: Sunday, October 2, 2022—Race Day! (8-10 pm)
To 6 Reasons to Attend the Much-Awaited 2023 Singapore Grand Prix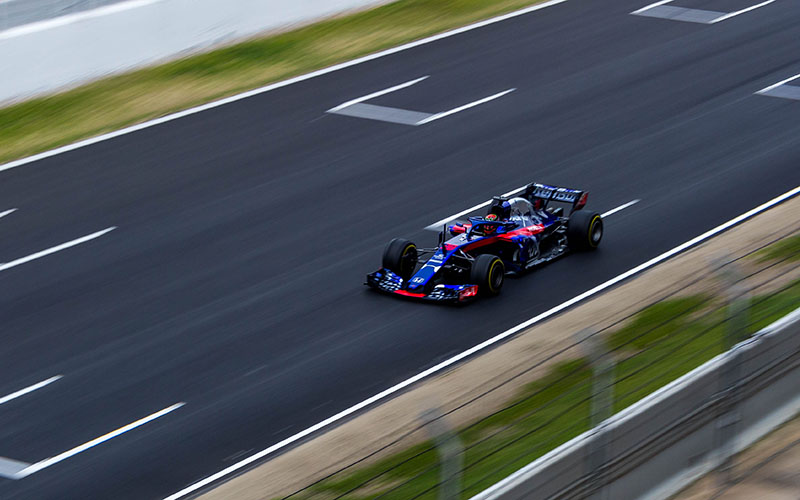 1. After two full years, it is making a come-back to the city! It is indeed your chance to take part in a spectacular event.
2. Both drivers and spectators enjoy racing on the famous Marina Bay Street Circuit. It guarantees exciting racing, drama, as well as a wild night!
3. This Formula 1 race is a night race that is special. So seize the chance when it presents itself! Take one for a team.
4. There is nothing that compares to the excitement of live F1 racing. The atmosphere, the sound of cars passing by, and the pure adrenaline, there is nothing better than a good race, aaaah.
5. You can purchase licenced Formula One merchandise! Everyone who enjoys the game is aware of how hard they can be to come by and how priceless they can be.
6. F1 podium celebrations are a magnificent sight. The works: champagne, lights, fireworks, etc. If you can get to the podiums in time to see it, you have succeeded in life.
---
---
All Nitty-Gritty of Singapore Grand Prix 2023 You Need to Know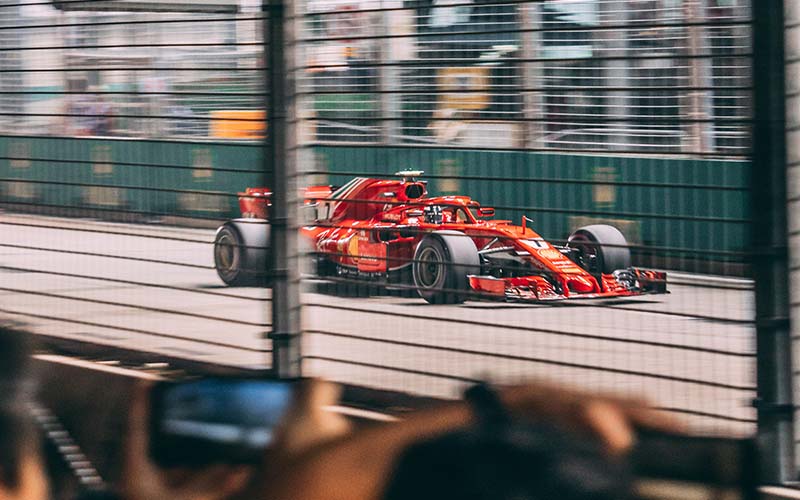 This section is exclusively for you if you are just starting to get interested in Formula 1. This one is for you if you have been smitten with this sport at least for a while as well as need a referee. This is also for you if you are here for the perfect doze of entertainment and knowledge!
Cool, let's get started. Technically, a lot of explanation is needed for you to fully comprehend Formula 1; however, below are some essential piece of knowledge to help you know the nitty-gritty of the much hyped Singapore Grand Prix 2023 which is knocking at the door. Let's get started,
Street Circuit: What exactly is a street circuit with all such talk of circuits & streets? A street circuit is a track created out of public streets temporarily closed-off in a city or town.
Free Practice: FP1, FP2, and FP3 Practice Sessions are available, but what do they accomplish? These practices primarily serve to aid teams in finding their rhythm around a particular track, test upgrades, tires, and runs on high and low fuel. Engineers typically arrive with a long list of things to check off.
Qualifying: This activity, which usually occurs on a race weekend's Saturday, establishes the grid order (the order in which the cars will race) for the following day. The results of the three sessions are as follows: the fastest car gets off to a pole position start, which are equivalent.
Race Day: On a race weekend's Sunday, Race Day is the main event.
Tips to Follow
In order to make the utmost of this event it is advisable to follow some tips,
• Arrive at the redemption location as early as possible to avoid missing any on-track action.
• Keep your vaccination record or certificate on you at all times. Otherwise, entry will not be permitted.
• Crowds and waiting lines are normal and expected; make sure to arrive as quickly as possible to secure a seat.
• You may only bring in a bottle of water or soft drink. You can find food and drink vendors inside, so do not worry.
• There are multiple restaurants close to the track where you can go for a quick break if you think the food inside the circuit grounds is too expensive. They also have AC!
Conclusion
Singapore's Grand Prix Season is a fantastic time to visit because the city will be filled with entertaining activities like outdoor performances, musical events, and numerous promotions with a racing theme. Enjoy a memorable dining and shopping experience while exploring this diverse city, which is home to many Michelin-starred eateries.
---
---