Singapore is one of the modern tourist destinations of the world. If you are looking to bring back home something for your loved ones, then you will not be disappointed as Singapore houses an incredible variety of souvenirs that will bring a smile on the face of your loved ones. Below are some of the souvenirs that you can consider to purchase for your dear ones back home during your Singapore holiday.
Check out the Best Singaporean Gifts & Souvenirs for a Memorable Holiday
1.Miniature Merlion Souvenirs
The Merlion is the man-made landmark defining Singapore featuring the head of a lion and the body of a fish. Singapore has got its name from Singapura, which means the lion city and the shape of the fish represents Singapore's history as a fishing village. You can purchase these small souvenirs from S$2 per item. Choose from a wide variety of products available in significant souvenir shops all around the city-state. You can buy key chains, picture frames, cigarette boxes, can openers, lighters, snow globes, fridge magnets, chocolates, coasters, and Merlion statuettes.
2.Singapore Sling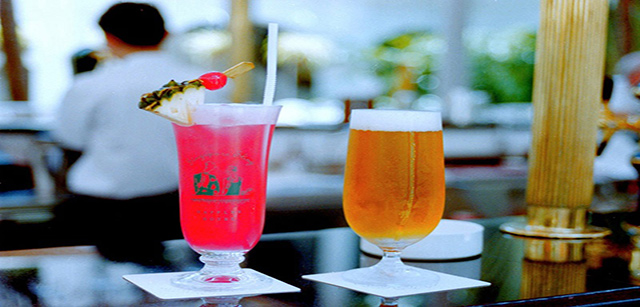 The national drink of Singapore that has been created by bartender Ngiam Tong Boon at the iconic Raffles Hotel's Long Bar in the 1930s has gained prominence over the years. Traditionally, the Singapore Sling was prepared using gin, lime juice, orange juice, brandy, and pineapple juice. Today, you get an incredible variety and flavors of the bottled Singapore Sling. Each bottle cost starts from S$30 depending on the size. The places where you can purchase this from the drink shops and supermarkets island wide, Raffles Hotel's Long Bar, Changi Airport souvenir shops, and Raffles Hotel's souvenir shops.
3.Singapore pressed pennies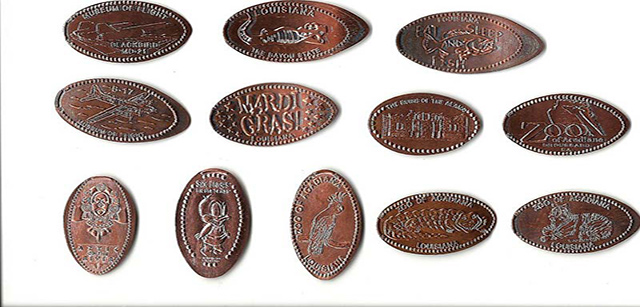 For people who are into coins, the pressed pennies is a beautiful gift. These are elongated coins that feature engraved iconic designs that create memorable souvenirs for your loved ones back home. There are automatic penny flattening machines spotted at several tourist destinations all over the country where you can create your own version. The price per penny is S$ 2. The locations where you will find pressed penny machines are Jurong Bird Park, Universal Studios Singapore, Resorts World Sentosa, Singapore Zoo, Suntec City Mall, Singapore Coins and Notes Museum, and the National Museum of Singapore.
4.Orchid Perfumes
An Orchid is the national flower of Singapore, and bringing home an orchid-infused perfume makes perfect senses to bring back home. A beautiful blend of natural orchids with artistically crafted aromas that are captured in attractive bottles. These perfumes feature in male, female, and unisex versions. Some of the popular ones include Orchids By The Bay, Vanda 1981, The Orient, Aranda 1965, and One Degree North. The perfumes range from S$ 28 to S$ 168 depending on the size of the bottle. Some of the places where you can find these bottles are Singapore Visitor Center, Marina Bay Cruise Center, Orchard Road, Megafash flagship store, Naiise, and Sentosa Fun Shops.
5.RISIS gold-plated orchids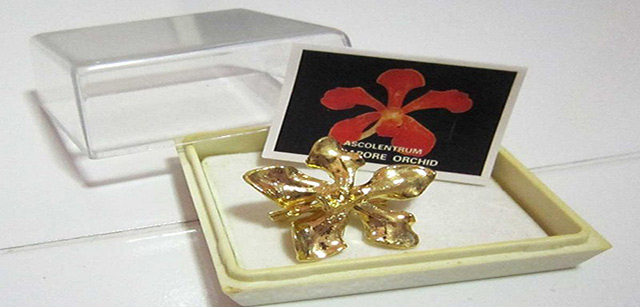 This gift is definitely a premium one for someone extraordinary. The natural orchids are plated in 24K gold and are then transformed to create beautiful jewelry like pendants, earrings, brooches, necklaces, and even corporate gifts like display plates, picture frames, pen holders, and cardholders. You can get these souvenirs starting from S$60 onwards. RISIS stores are available at Changi Airport, Tangs Orchard, National Orchid Garden, Suntec City Mall, Gardens By The Bay, Tangs Vivocity, Ngee Ann City Shopping Centre, and Marina Bay Sands.
6.Batu Lesung Spices
Spices are used to enhance the flavor of several dishes, so if you are looking to create your favorite Singapore dish back home, don't forget to carry pre-mixed pastes and blends from the Batu Lesung Spice Company. Local dishes like the rendang and chicken curry are stuffed in easy to use tubs. Use these spices as a flavoring agent to create your Singaporean delicacy in record time. You can even try to create your own fusion version. The Como marketplace in Dempsey road is one of the familiar places where you will find these delicious spices.
7.Bakkwa
Bakkwa is barbecue meat that is extremely popular among the Singapore population. Prepared from either pork or beef marinated with soy sauce, sugar, spices and grilled over charcoal. One of the traditional gifts used by the Singaporeans on the Chinese New Year festival. You can purchase this gift at S$45 per kg onwards. The places to buy this from are Lim Gee Guan stores, Fragrance Foodstuff stores, Bee Cheng Hiang stores, Kim Hock Guan stores, and Kim Joo Guan stores.
8.Kaya
Kaya toast regularly features in the breakfast of the Singaporeans. Here toasted bread is stuffed with butter and kaya, a jam prepared from eggs, coconut milk, pandan leaves, and sugar. Kaya can be used to flavor and provide toppings to cakes and desserts. Kaya jars are available at significant supermarkets all over Singapore and would cost you around S$ 5 – 10 per jar.
9.Laksa Paste
Laksa Paste makes up another excellent gift that makes people always demand more. A traditional Peranakan noodle soup prepared by mixing Chinese and Malays styles of cooking using coconut milk, lemongrass, laksa leaves, and prawn paste. The soup base sold in significant supermarkets has a frozen base and is sold as ready to cook paste for S$ 5 – 10.
10.Salted Egg Fish Skins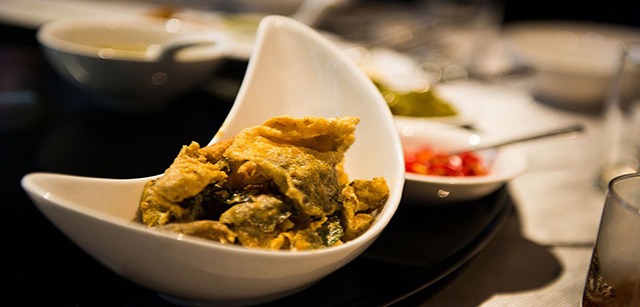 Featuring in the form of crackers, these taste yummy and will be a treat for your loved ones back home. The fish skin is deep fried and coated with salted egg yolk powder to create a crispy snack that can be consumed at any time of the day. Choose among the incredible flavors available and gift your loved ones back home a delicious snack cracker. There are several outlets in VivoCity and Raffles Xchange where you can purchase this local delicacy.
11.Sing Long Sambal Belacan
Sambal Belacan is a shrimp chili paste that can be consumed with almost any dish. This traditional recipe is a massive hit among the locals here. Prepare your own version of any favorite Asian dish by adding this delightful spicy delicacy. You can find this in all major supermarkets in Singapore.
You can bring an incredible variety of souvenirs that recreate the atmosphere and taste of Singapore when you go back home. There are several types of souvenirs, and this above list is just a few of them. Come and gift your loved ones a memorable memento that they will cherish for a long time.